Meet The Owners
Husband and Wife Team Craig & Jodie
Owned and run by Jodie and Craig, we are a family run business based in the Midlands providing tipi hire for weddings and events within the Midlands and surrounding areas.
Our love of tipis actually began in Dubai when we came across them at a major sporting event. They were stunning and we came away wanting to work with these amazing structures.
Together with our team we will be with you throughout the entire event process. From the initial contact, site visit and planning sessions through to the erection and removal of the tipis from your venue, the Sami Tipi team will be friendly, helpful and thoroughly professional at all times.
We look forward to discussing your requirements and planning what will be a stunning and unforgettable event.
Jodie, Craig & The Sami Tipi team
An outdoor event experience like you've never had before.
We're Also Authors
Over the winter of 2015/2016 Craig and Jodie got busy and wrote this 5* Amazon Rated book, "The Ultimate Guide To Planning An Outdoor Wedding". Receiving rave reviews from those that have purchased the book to help them plan their own outdoor celebration.
You're in safe hands..
With our multi award winning team.
Owning your own business, reward and recognition is achieved in different ways. However winning industry awards, is a recognition, we will never tire of.
We are honoured to have WON The Best Marquee Provider in the East Midlands for the last three years. 2019 saw us WIN the best marquee provider in the UK with Bride Book.
THREE TIMES NATIONAL BEST MARQUEE PROVIDER
In The Wedding Industry Awards
2020, 2021 and 2022 saw us WIN the National award for The Best Marquee Provider in the country! The award is customer feedback and a panel of expert judges.
Joining us was a tribe of the best suppliers in the East Midlands who themselves collected a few awards too!
We've helped over 30000 people experience what an outdoor event is all about.
We are nine years old
Sami Tipi was established back in 2012. We feel so lucky to have worked with so many amazing people who have trusted us to deliver them with amazing Tipi and Sailcloth events for their wedding celebrations to corporate showcases to birthday bashes.
We've built trust with suppliers we work with and who work with us.
"As a wedding planner, it's super important to both my clients, and myself, that I work with the very best, reliable wedding suppliers. I can highly recommend Sami Tipi as being one of these such suppliers. From the moment my clients start scoping out their wedding with them to the delivery on site – the friendly, one to one, service is exceptional. They communicate throughout so you always know where you are stand, and, offer a wide range of accessories & furniture to create the perfect, individual wedding venue. The build quality is also of a high standard – the attention to the little things
that really do make a difference."
Linzi | That Black and White Cat
TWIA JUDGE
With her wealth of experience, Jodie has now joined the judging panel for The Wedding Industry Awards in the Marquee Provider category.
The Wedding Industry Awards recognises small wedding businesses in the wedding sector that demonstrate total professionalism, hard work and excellent service to the industry.
MUTA Approved
Sami Tipi are proud to be a MUTA Member. Quality and health & safety are at the forefront of everything we do. As a MUTA member we must follow their industry-leading Best Practice Guide, which includes independent inspections both on site and back at base so our events are not only the most amazing but the safest too.
Craig joined the Executive Committee of Muta in 2019. This is a small group of elected members that sets the strategy and direction for MUTA, and makes a significant contribution of time and effort to deliver new initiatives. All members of the Executive Committee are volunteers who give their time, commitment and energy for free.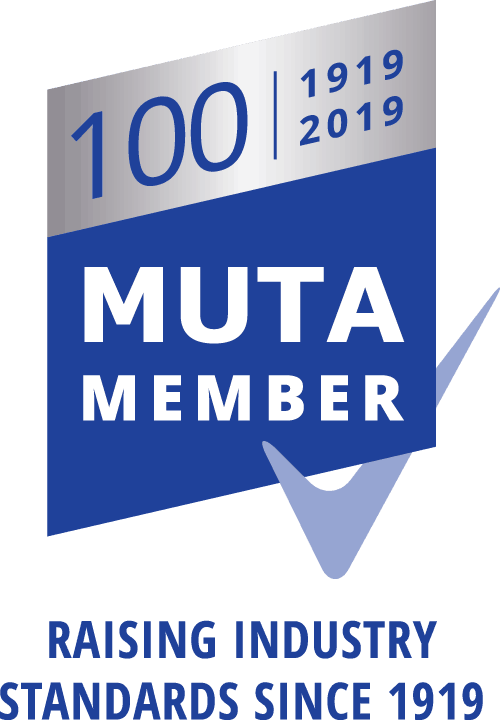 Why we insist on Tentipi
Featured In and Heard on
Meet The Team
We are surrounded by an incredible team that strive to be the best at everything they do. With over 70 years combined experience across the team. When on site you'll often see them laughing and joking with each other, they love what they do and love to bring some light hearted fun into their day, whilst getting the job done.