Be Inspired by our breathtaking gallery
We have worked on over 200 incredible tipi events, each one unique. Take a look here for inspiration of how your tipi event could look.
We have photos of many of our different tipi configurations and our different furniture options to the outright gorgeousness that each tipi event creates.
Enjoy seeing Tipis By Night | Tipis By Day | Internal Tipi Setups | The Chill-Out Tipi 
Tipis By Night
Any tipi celebration is super special, but when you and your guests get to experience the tipis at night, the magic really happens. The space transforms with all of the twinkly fairy lights, it actually feels like you have two different venue spaces. Spectacular!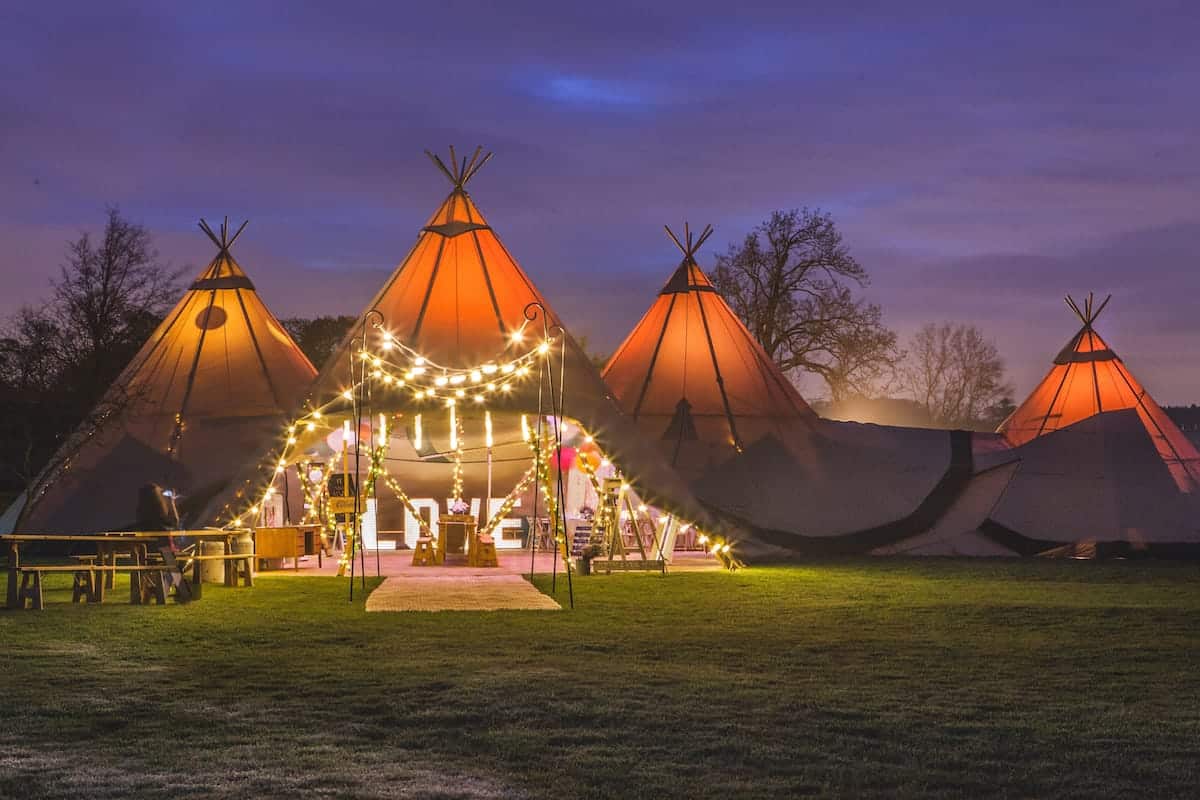 Internal Images
Photos showing the inside of the tipis. See different furniture set ups and special touches;
Chill-Out Tipi
The Chill-Out Tipi, also known as a Kung is a perfect addition to our giant hat tipis. This can also be a stand alone tipi. If you are considering an intimate garden party this could be the perfect tipi space for you.