Special Touches
We have a whole host of personal touches for you to make your day even more special, even more personal, even more "you".
Walkway
Festoon Walkway – Light the way to your tipis with our magical festoon walkway.
Included in this package are 6 giant crooks (3m in height), festoon lighting down your walkway and around your tipi frontage plus 10m of matted walkway. £175 +vat
Additional walkway matting
10m x 2m
£35 +vat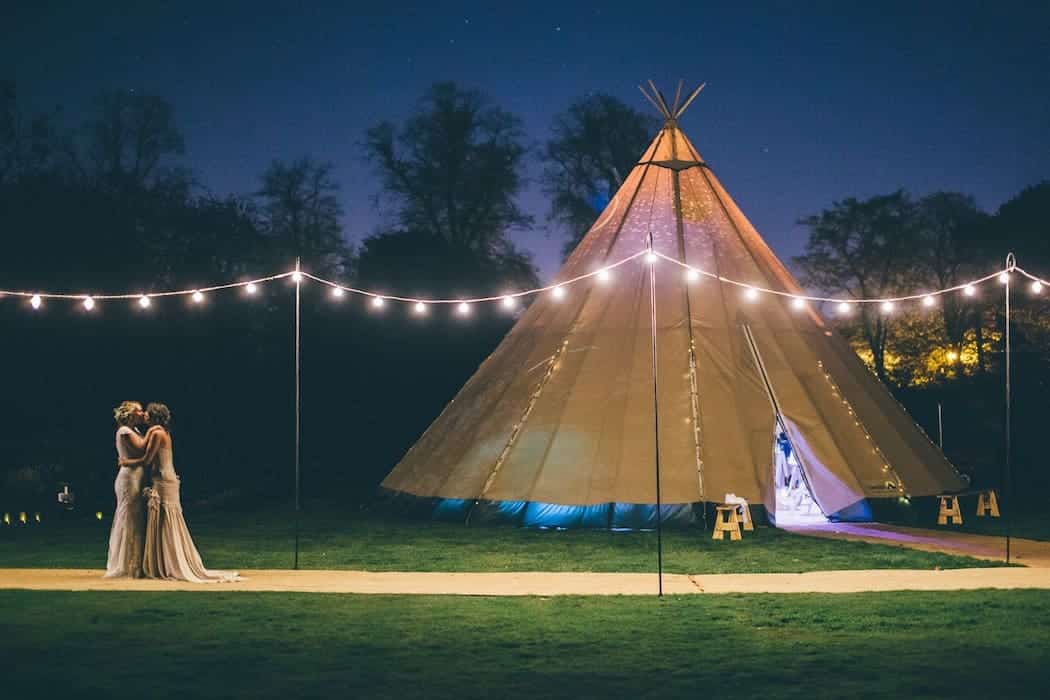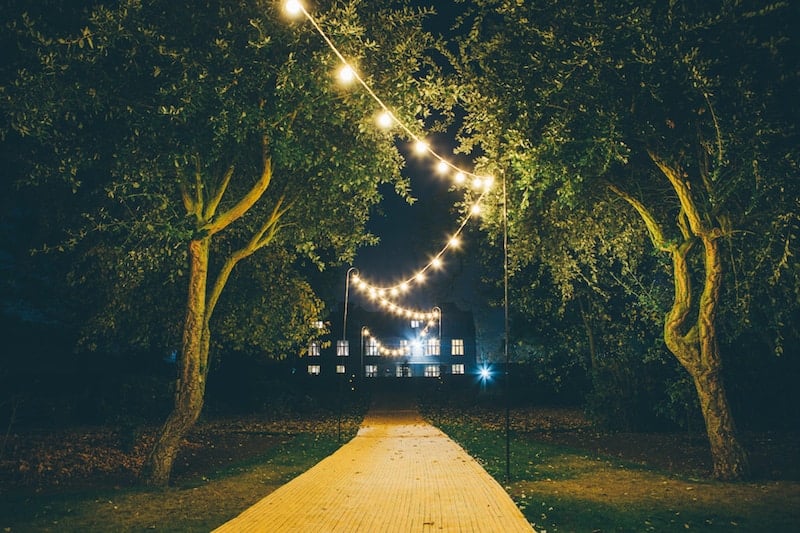 Available to light your walkway, around your tipi entrance or even over the top of your tipis.
Around the front of your tipi entrance;                          Festoons over the top of our tipis;
1 Giant Hat Tipi – £54 +vat                                                       2 Giant Hat Tipis – £108 +vat
2 Giant Hat Tipis – £72 +vat                                                     3 Giant Hat Tipis – £162 +vat
3 Giant Hat Tipis – £108 +vat
Additional festoon lights can be added. £18 +vat per 5m string
Lantern Walkway
Our 1.2m shepherds crooks with lanterns are available to hire for £4.00 +vat each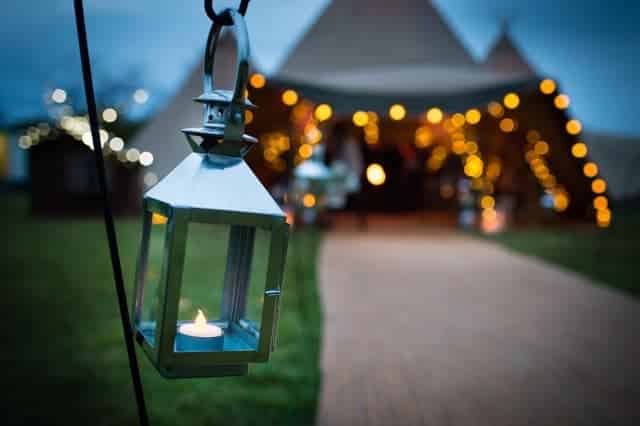 Copper Lighting Chandelier
This creates a real focal point, our industrial style copper chandelier is complimented perfectly with the Emerson bulbs. £130 +vat
Lighting Shelf
[NEW FOR 2017] Create the WOW with our NEW industrial style lighting shelf. £130 +vat
Rope Light
[NEW FOR 2018] This rope light highlights the bar area perfectly. £60 +vat
Adding in the magic
Our disco ball creates a dazzling effect on the tipis at night, a must for all party lovers.
£75 +vat including disco ball and 3 spot lights.
Fairy lights add the magic to your tipi space and we always like to add lots for you. Each tipi has 9 vertical poles, why not add the magic to all of them.
9 Pole Set of Fairy Light String £110+vat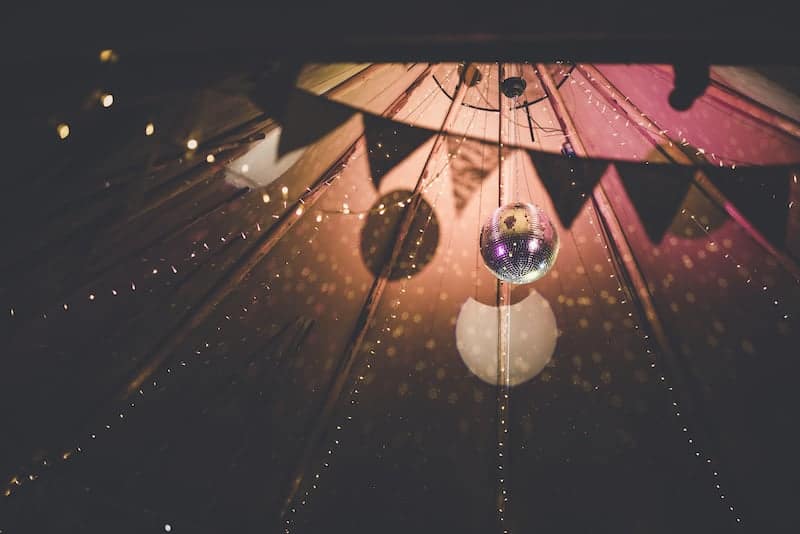 Somewhere to Sit
Our Nordic pine tables and benches are a great compliment to a relaxed tipi celebration, but we also understand that some guests may also want a chair, so why not mix them up.
If you would prefer a more formal seating arrangement our 5'6 round tables are perfect for this.
Unsure of how best to arrange your top table? Why not hire our Sweetheart Table the perfect size for two.
Nordic Table £16 +vat
Nordic Bench £8 +vat
5'6 Round Table £9 +vat
3′ Sweet Heart Table £8 +vat
Nordic Bench Seat £8 +vat
Wooden Folding Chair £3.50 +vat
Cross Back Chair £4.50 +vat [NEW FOR 2017]
Baby High Chair £12 +vat
Litte Hat Tipi aka The Nimbus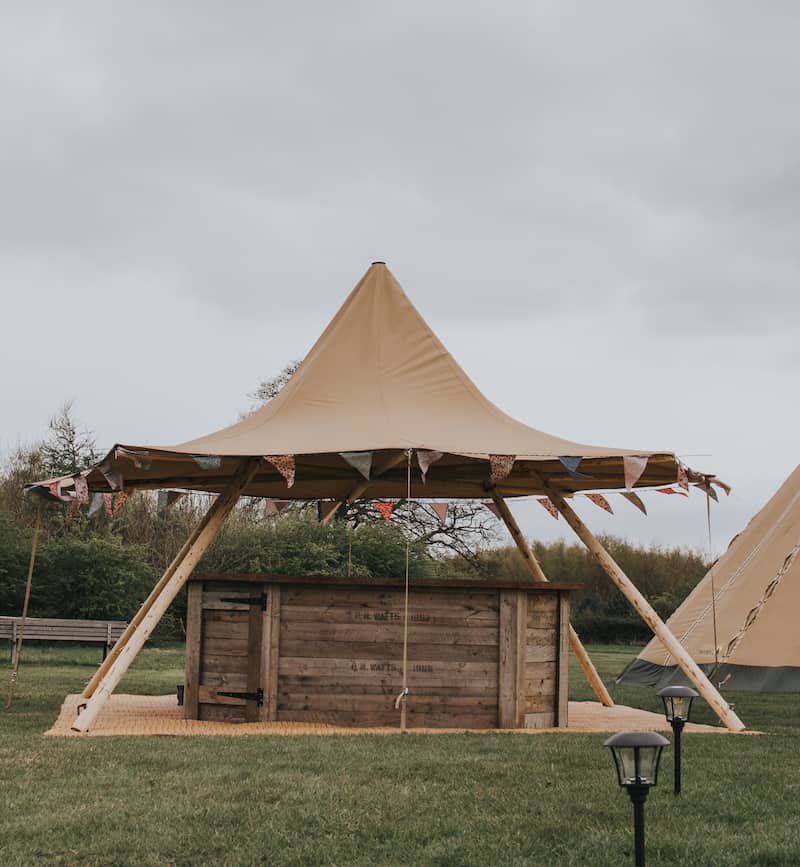 Little Hat
Our Little Hat aka The Nimbus tipi can be used for many activities, from hosting an outdoor bar, or chill-out area to a place to welcome your guests with their arrival drinks.
Available to hire for just £350 +vat. Why not add in two of our Nordic pine tables and bench seating for just £64 +vat
Hexagonal Bar available to hire (price on request)
How it works?
Need a little extra room for your band or bar? This side extension is perfect for this.
The tipi extension lifts the side of the tipi, squaring off an area giving additional head room and floor space. There is a zipped entrance point to this, making it easy for your band or bar to access the tipis.
Available to hire for £325 +vat
Stage 
We can provide a stage for your band, each section is 8ft x 4ft in size.
Price £50 +vat per section
Chill-Out Zone
We have a range of furniture that is ideal to create a more relaxed space for you and your guests. These look great within our chill-out tipi or by creating a chill-out zone in your giant hat space.
Relaxed Furniture
Vintage set;
including 3 seater settee, 2 Chairs and coffee table £195 +vat
Vintage chairs x2, and vintage coffee table £110 +vat
Tall lamp (feature only) £12 +vat
Nordic pine bench with reindeer skin £20 +vat
Coffee table with 4 bean bag cubes £65 +vat
Coffee table with 4 bean bag cubes & 2 chairs £90 +vat
Grey 2 seater settee, 2 armchairs & coffee table £130 +vat
Woven Set including 2 seater settee, 2 chairs and coffee table £95 +vat
Real Flame Open Fire including logs £195 +vat
Wooden Bar & Poseur Table
Rustic Wooden Bar Structure:
2m in Length £120 +vat
3m in Length £160 +vat
Hanging Rope Light above Bar £60 +vat
Poseur Table 110cm tall £20+vat
Seating Plan Easel £8 +vat
Hanging Shelf (floral and display items not included) £15 +vat
Cake Table £15 +vat
Navy Table £20 +vat
Tea Trolly ideal for a sweetie table £10 +vat
White Lanterns £7 +vat
The naked tipi is exactly that naked. These are hugely popular with our tipi friends down under and we are starting to see the trend move over here. If you are looking for that focal point for your outdoor ceremony, or want to create a funky outdoor seating area, this could be just the thing. Available to hire with or without fairy lights.
Naked Tipi £295 +vat
Add on some sparkle with our fairy lights and up to 40m cable £115 +vat
Clear Frontage
Our Clear frontage is perfect for those Spring and Autumn events that still want to enjoy the views but need a little extra protection from the elements.
Prices from £295 +vat.
Catering Annex and Joiner
Our 6m x 6m catering annex can either connect to the tipis or not. The joiner provides a walkway space for your caterers to move in to the tipis with ease. The peak of the catering annex compliments the tipis perfectly and is made of the same tipi canvas. Included in your catering tent is flooring, lighting and 4 catering tables.  Additional tables can be hired.
Catering Annex £475 +vat
Catering Annex with Joiner £600 +vat
Catering Tables £8 +vat each
Outdoor Games
Entertain your guests with our outdoor games including coconut shy, giant jenga and skittles
Hire all 3 games for £50 +vat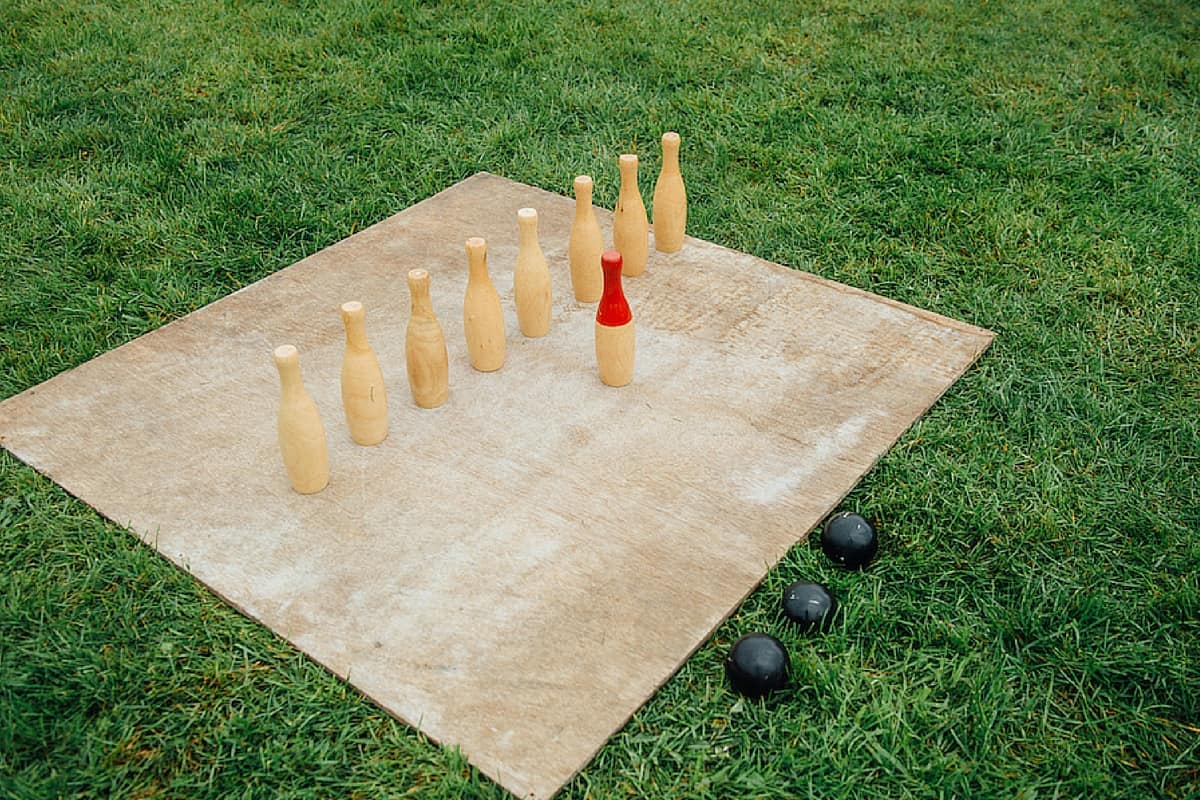 Extend your celebration
Not ready to say good bye? Extend your tipi hire for an extra day to continue the celebrations with family and friends.
£250 +vat
We offer a full coordination service of your utility items, from hiring in your generator to the luxury loo's we've got it covered for you.
40 Kva Event Generator prices from £450 +vat
Luxury Toilet Unit prices from £370 +vat
Heater including 12 hours of fuel £250 +vat