Vintage Wedding Styling
Bec and Matt had a clear vision for their wedding celebration. Bec is a huge Dolly Parton fan and wanted to bring a vintage twist to their wedding styling. With some simple props she created this perfectly. Using vintage album covers, these were used as table place settings. This was such a simple way to bring in the vintage wedding styling and reflect their personalties too.
I met with Bec and Matt when they had fallen in love with the idea of having a tipi wedding, but were faced with the challenge of finding the right location to host their wedding. I showed them two local farmer's fields and it was without question which one they fell in love with. We are very fortunate to be based on a stunning farm in the Derbyshire countryside that offers a beautiful walled garden field. Once they had seen this they were both smitten with everything.
Bec and Matt attended a number of our open days where they met many of their awesome suppliers. They brought lots of their own personality to the tipi styling and enlisted the help of Karen from Darby and Joan to bring their vision to life.
What Bec & Matt had to say about their experience of Sami Tipi;
We had a dream in our head and needed to make it a reality. Sami tipi did this for us. From the minute I spoke to Jodie I fell in love with her and her Tipis!!! She has a genuine love and passion for what she does and it shows in everyway. Any questions we're always answered quickly, and sometimes they weren't even about the tipi. If Jodie couldn't help she knew someone who could. We're actually quite sad we won't get to speak to Jodie & Craig now it's over. They became friends along the way 🙂
This wedding really did rock with lots of beards, tattoos, Dolly Parton and family love;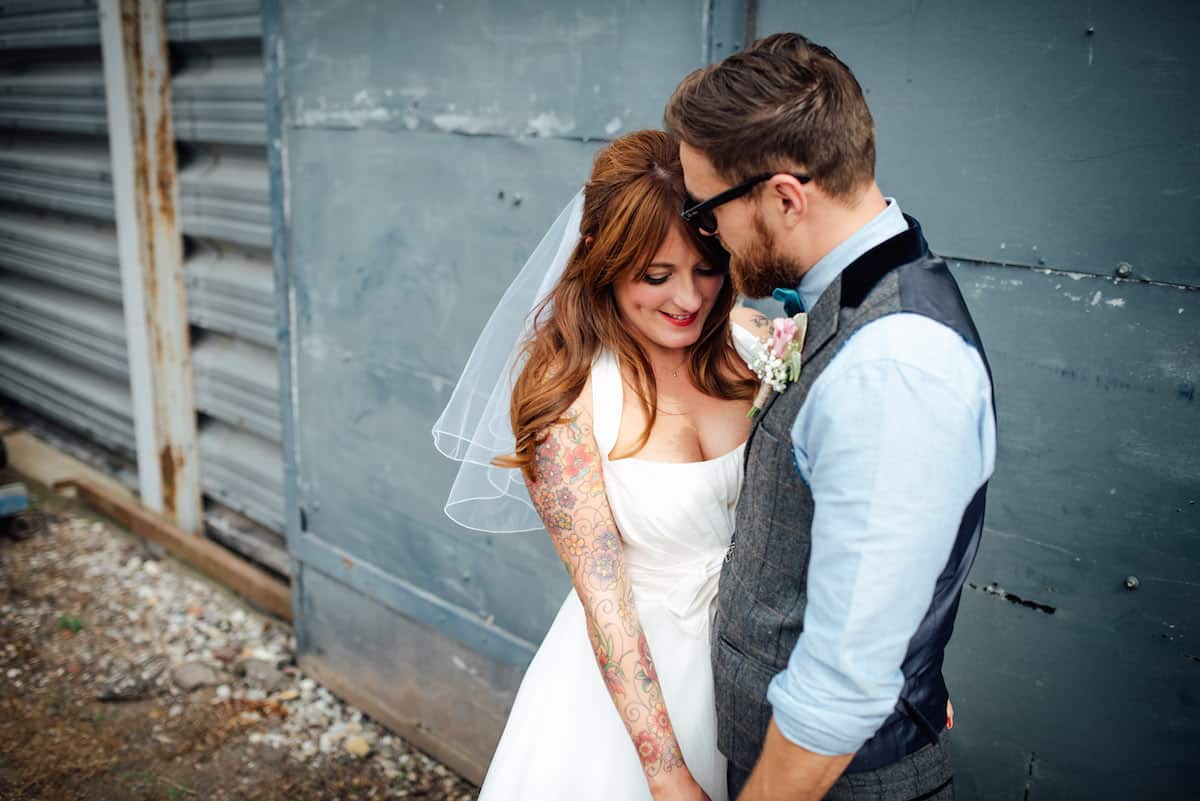 Suppliers Involved
Photography – Matt Brown Photography
Tipis – Sami Tipi
Vintage Caravan Booth – Vintage-Booth
Videography – Lara Elliott
Luxury Toilets – Bawdon Lodge Farm
More Real Weddings
If you love looking at wedding photos, you are in great company. We spend hours looking through images of weddings we have been a part of and see something different every-time. Here is more real wedding inspiration for you to feast your eyes over;