Sophie & Ollie's Cattows Farm Wedding
This week we are throwing back to July and the real wedding of Sophie & Ollie. They celebrated in three giant hat tipis at the fabulous Cattows Farm.
Festival lovers themselves, they really wanted to bring the relaxed, outdoor festival vibe to their special day.  From rows and rows of colourful handmade bunting and having their pooch Lola as a ring bearer, to festival food trucks and outdoor games – it really was exactly as they wanted it to be!
Sophie talks us through the details of their day Cattows Farm wedding, alongside photos from the fantastic Lizzie of Shoot It Momma.
Enjoy!

What made you decide to have a outdoor / tipi wedding?
I've always loved being outside and going to festivals, the atmosphere you get at night when you have a celebration outside is just amazing and we wanted to recreate some of the good times we have had. Other indoor venues we went to see just seemed bland. The tipis were really something we could put our stamp on and obviously they have that wow factor that everyone wants for their wedding.
What did everybody wear?
Bride: Maggie Sottero Deirdre dress with the low back option. We got it discounted at the NEC bridal show and then some alterations very cleverly made by my seamstress – Joanne Frith. I also had Irregular choice shoes (although they came off very quickly!) I did my own make-up and hair as I don't like to wear a lot of heavy make-up and I thought a lot of the make-up artists were quite pricey. I did lots of research and practise beforehand and treated myself to more expensive makeup than I would usually buy from Charlotte Tilbury who has an amazing range for bridal looks.
Groom: Moss Bros own brand light blue herringbone three piece suit
Bridesmaids: A variety of dresses as I wanted a festival look tied together by the flower crowns. The dark pink, navy and baby blue embroidered dress were ASOS, the yellow dress was a beautiful website called Hope&Ivy who specialise in florals and the lighter pink with large florals was Wallis.
Groomsmen: Ted Baker navy windowpane check three piece suit for hire from Moss Bros
Mother of the Bride: Jenny Packham
How would you describe your ceremony?
Our ceremony was provided by My Perfect Ceremony and the wonderful Pam was our celebrant. Our Ceremony took place inside the tipi as a last minute decision partly due to wind but also because we thought the inside of the tipi looked so beautiful that we didn't want to waste it. My mum bought a copper frame from Etsy which our florist Grace decorated with greenery.
We had our friends and family give readings (A lovely love story by Edward Monkton and an excerpt from Captain Corelli's Mandolin) and Pam told our guests the story of our relationship having met with us prior and discussed details in depth.
Our French bulldog Lola was the ring bearer and we were very lucky that she was perfectly behaved!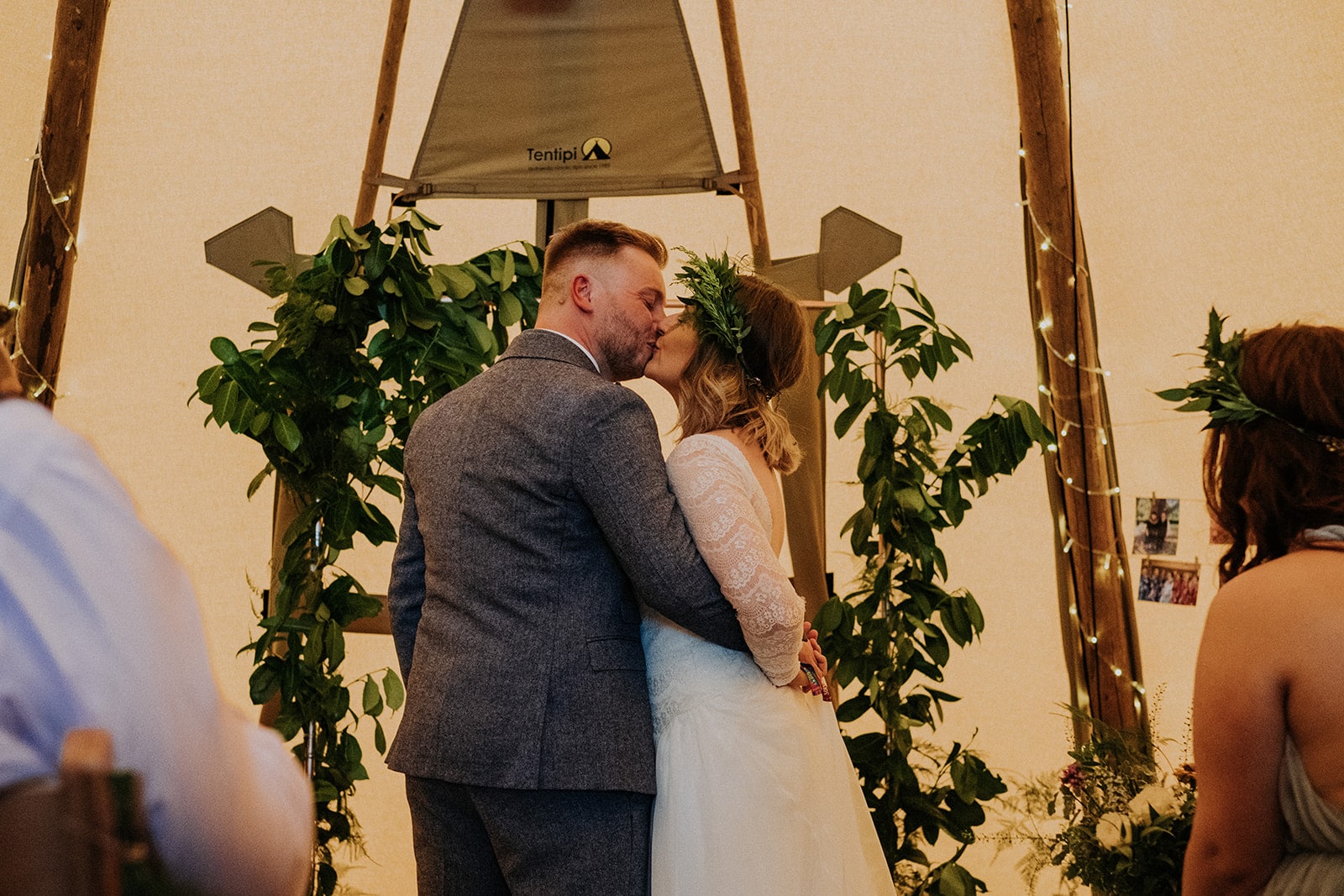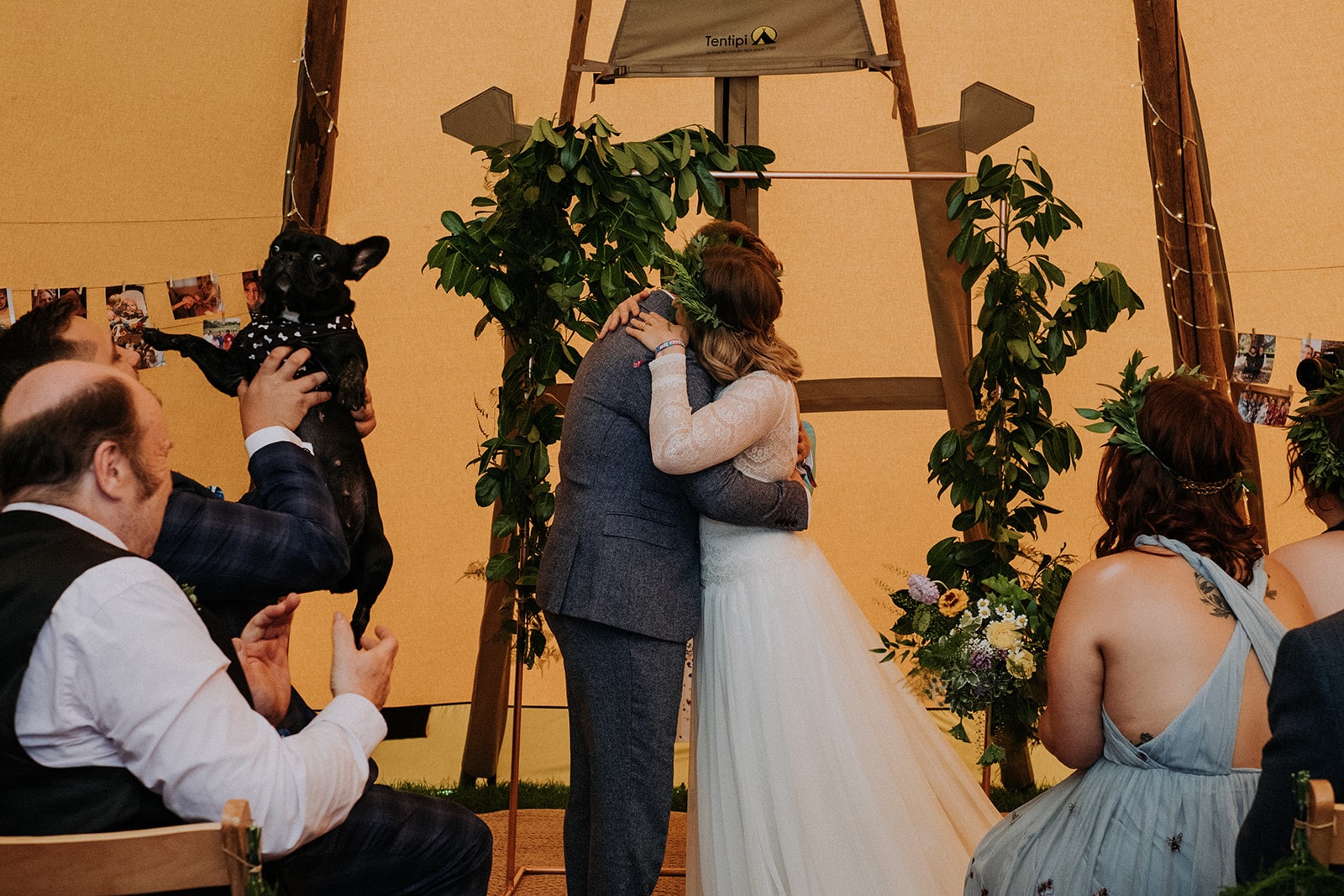 How did you feed your guests?
After the ceremony we had drinks and appetisers. Then dinner was served as large sharing platters which worked well as sides were served separately and guests could mix and match what they wanted to eat – this was very helpful for dietary requirements as we had a lot of very specific ones.
Our evening food was served via a food truck The Camper Hamper.  We chose burritos as it is Ollie's favourite food and again, very flexible for dietary requirements as Charlie puts the burritos together to your specifications in front of you. They were the BEST burritos we have ever tasted. My only regret is that I didn't grab a second to save until the morning!
How would you describe your theme / styling?
We went for a festival theme getting wristbands made from www.wedfest.com and a large vinyl sign from vistaprint. I was also able to get some free pallets from a warehouse which we used to display the order of the day and various signs around the area. We used lots of different colours in bunting and decoration meaning that we could keep the flowers simple and very green which also keeps the cost down.
I decided to decorate and style the wedding myself as I love to design and I'm running out of room in my house for any more things! Lots of decorations were from IKEA or charity shops. By using vases to decorate the table it really kept our flower costs down as small sprigs and flowers could be put in the vases and still look impactful, even though there were less of them. I got copper table runners from amazon and an old vintage ladder from an antiques shop.
When decorating I just kept in mind how big the space is and that for a wedding, more is more (I could have bought twice as much stuff but had to stop). I also thought about what colours really complimented the tipis.
We are lucky enough to personally know our florist Grace. She is based in London but is able to travel, she is so talented and in very high demand having worked with some really big names like Fabletics and Google. She nails the boho chic and she really made our wedding perfect plus she's just generally a lovely lady, seriously, grab her before she's famous!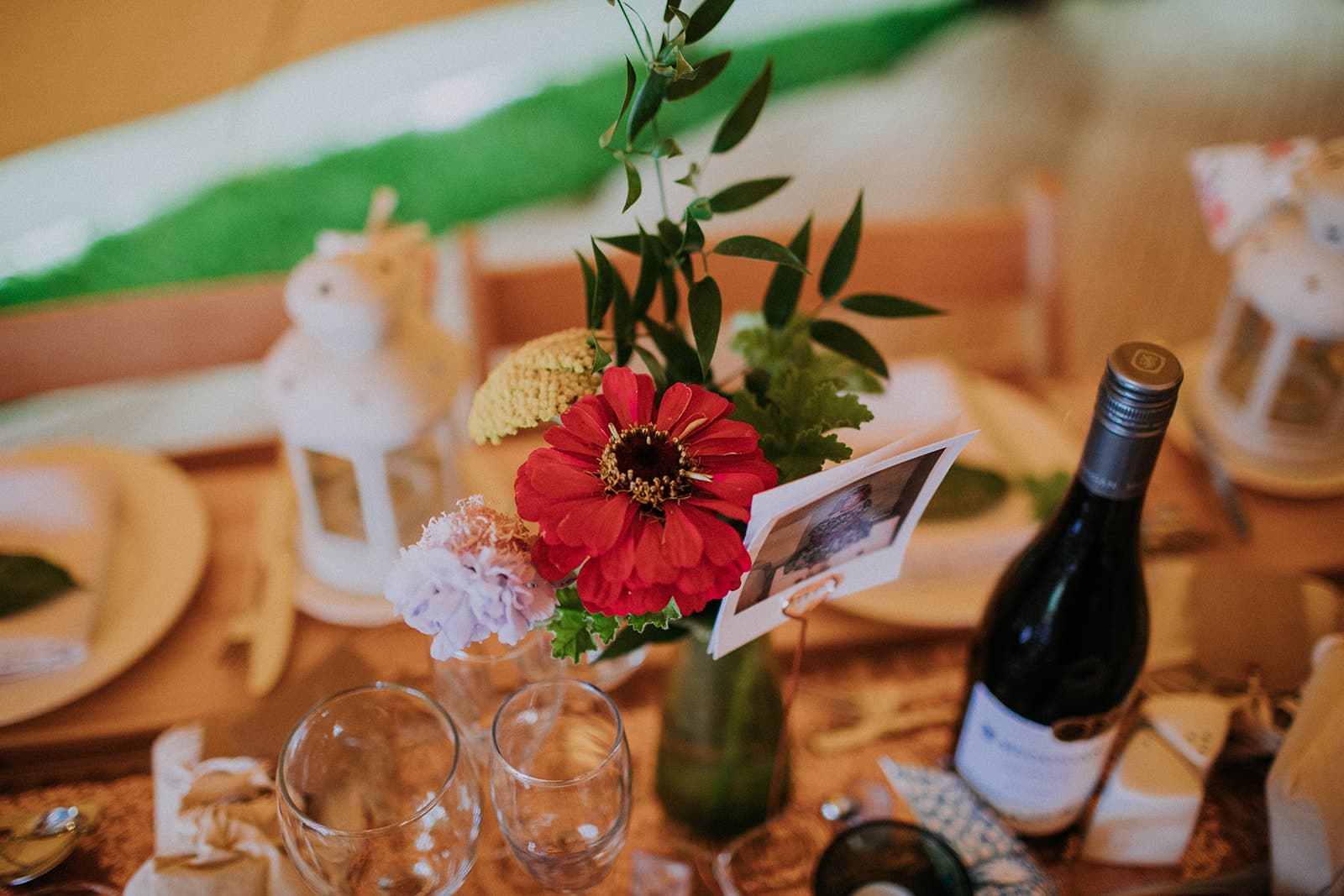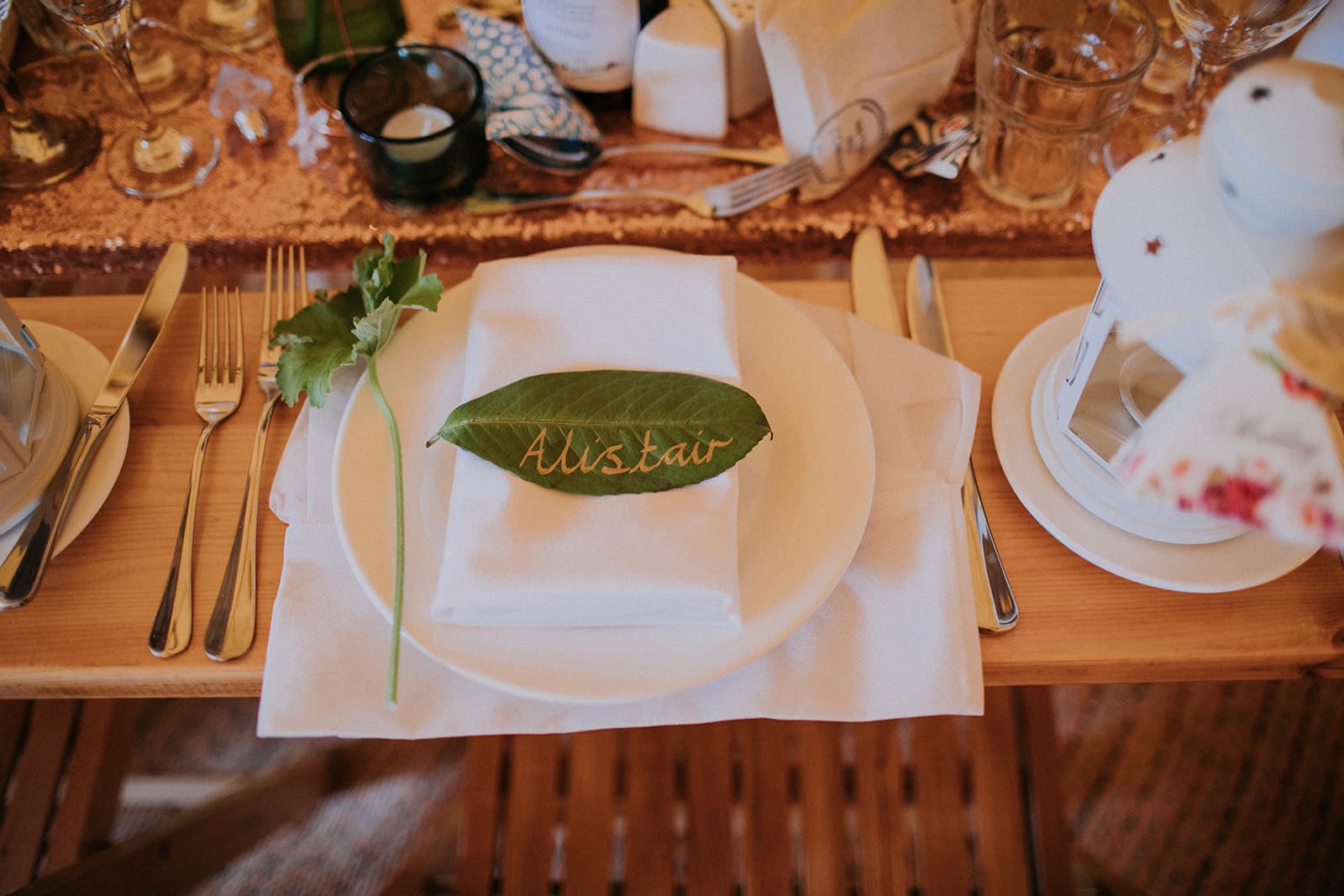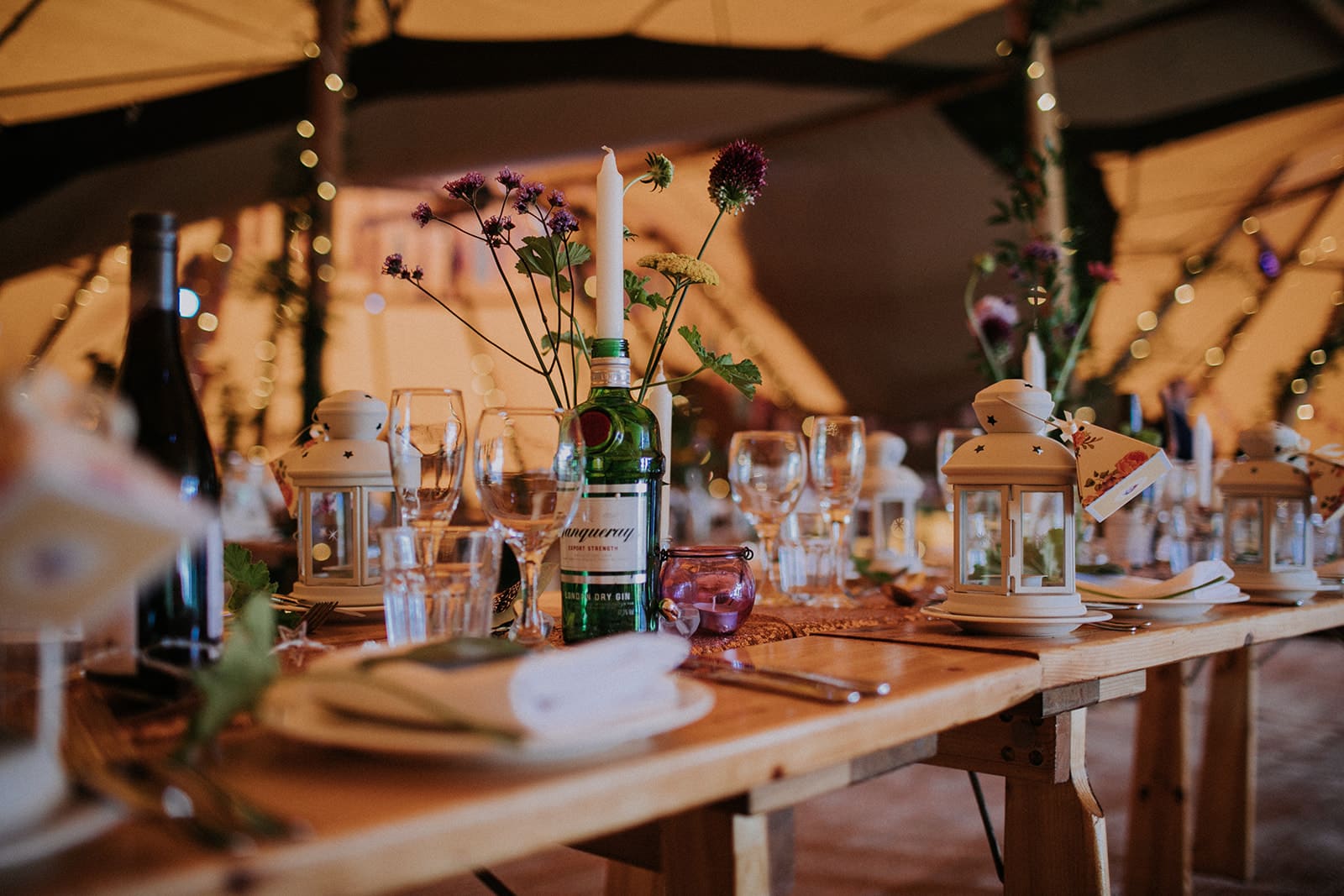 How did you entertain your guests?
Band: The Boogie Brothers – As fans of Britpop, indie and rock this band were AMAZING they did three sets for us, manned the DJ booth and they gave us such a good show. Best wedding band ever if I do say so myself. They also give you options at different price points so for more money you can have extra band members and DJ requests.
Photo booth: The vintage booth – lovely people, hilarious fun and a range of different booth formats.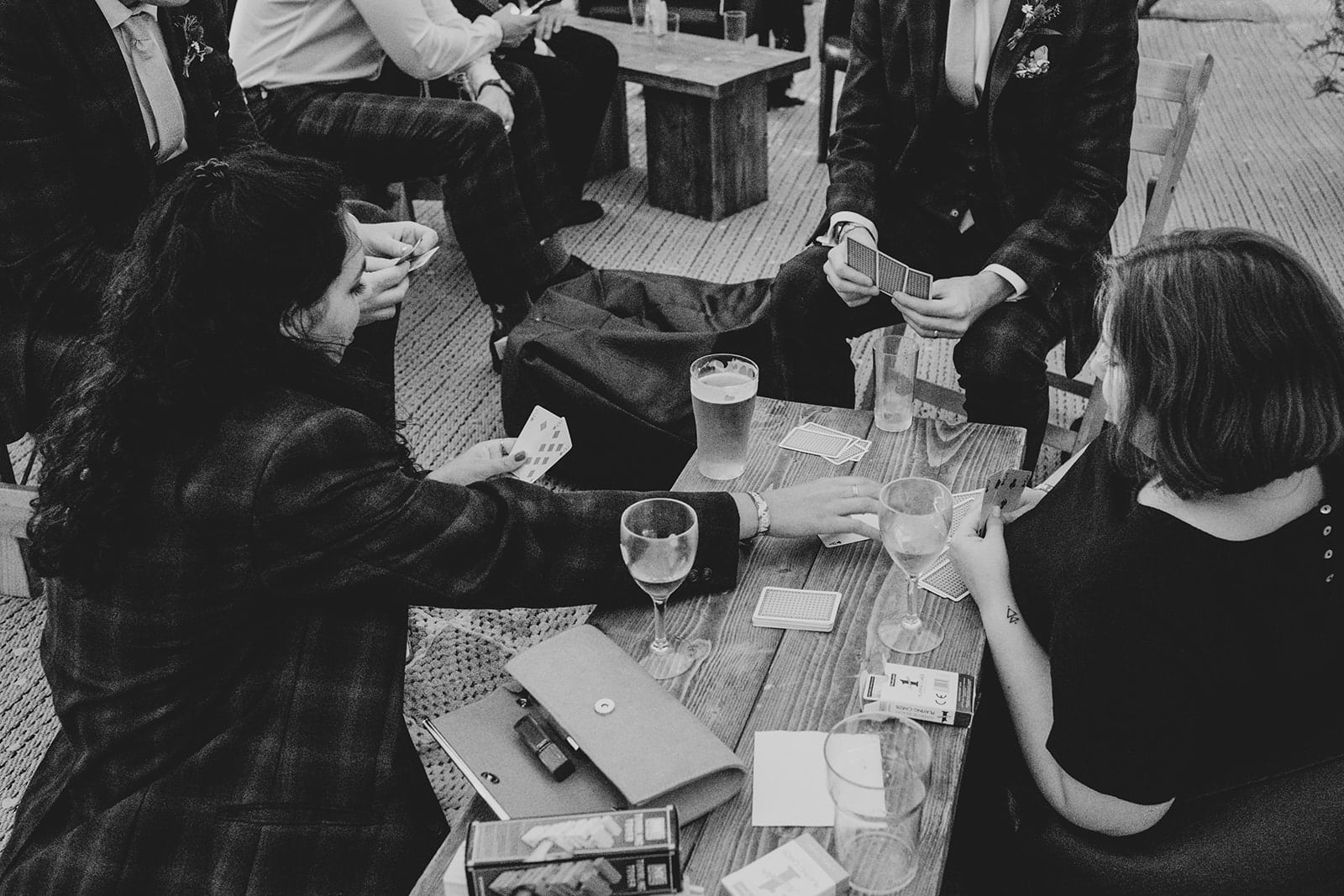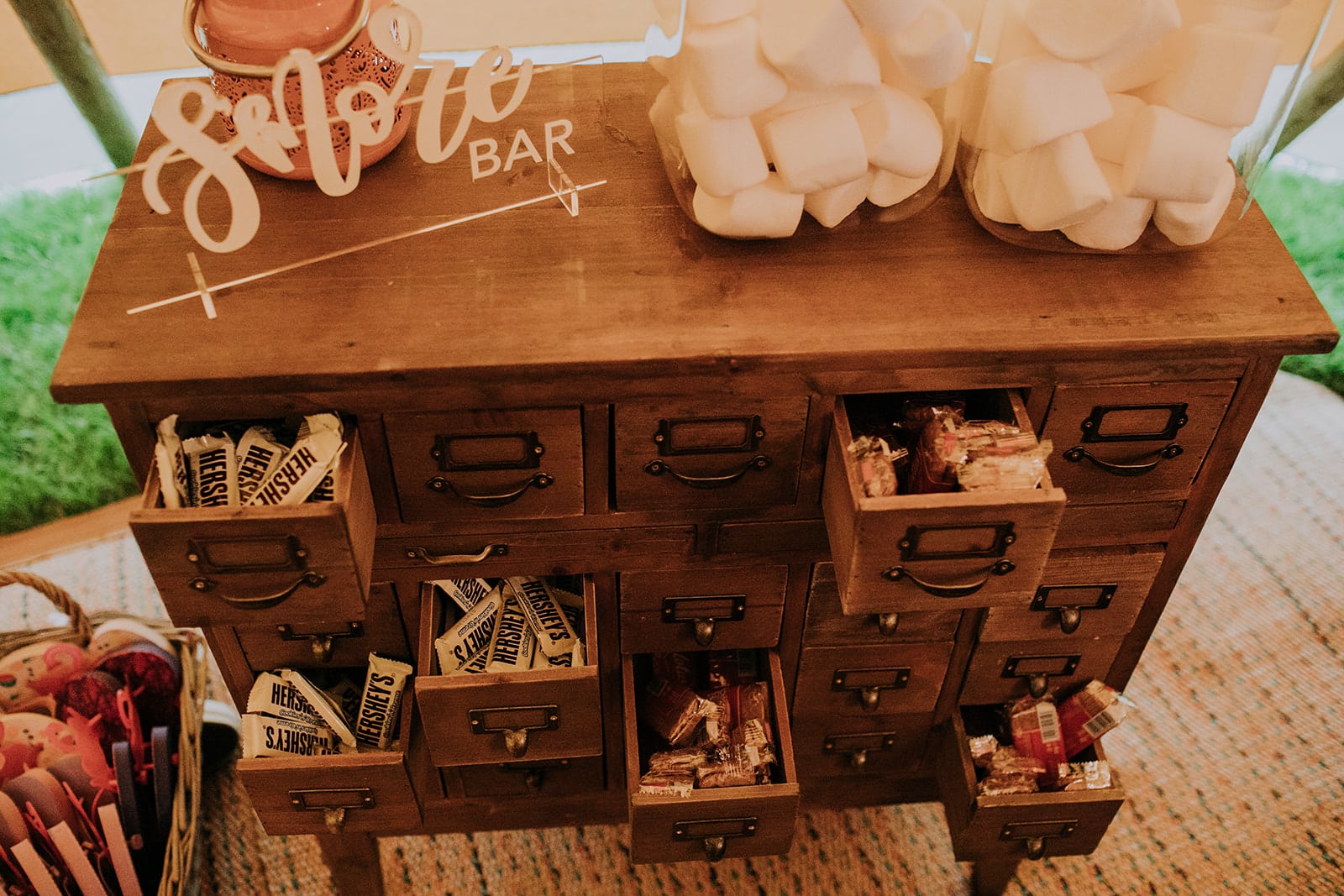 Photographer shout out
Lizzie at Shoot It Momma is amazing, funny and did I say amazing? She took our photos and did our wedding video as well. She captured that casual/festival wedding vibe perfectly and has this amazing ability to catch the tiniest moments that you didn't realise were the most important. Our guests loved her, we loved her and she's one talented momma. 
What are your Top Tips for planning a tipi wedding?
– First of all book with Sami Tipi as they are just the best people ever.
– Get the accessories and extras – we hired Sami's s'mores bar which was amazing and we would definitely recommend! The guests loved the games package as well and the extra lighting above the bar was fab.
– Honestly it doesn't get cold – don't worry!
A few more Top Tips
– Think about the space when decorating so that you look at the bigger picture. Having decorations at different heights and using layers meant that the large space was broken up without having to pile on the decorations and waste money. 
– Along the same lines – you don't need expensive bunting: we cut up old scarves and pieces of fabric to make bunting and it worked perfectly.
– Visit the tipis beforehand at open days to help you visualise it.
– Not specific for a tipi wedding but whatever you do, get your day videoed in some way. We are so glad we did and have watched the video about a million times already.
– Save yourself some food somewhere – you will need it in the morning!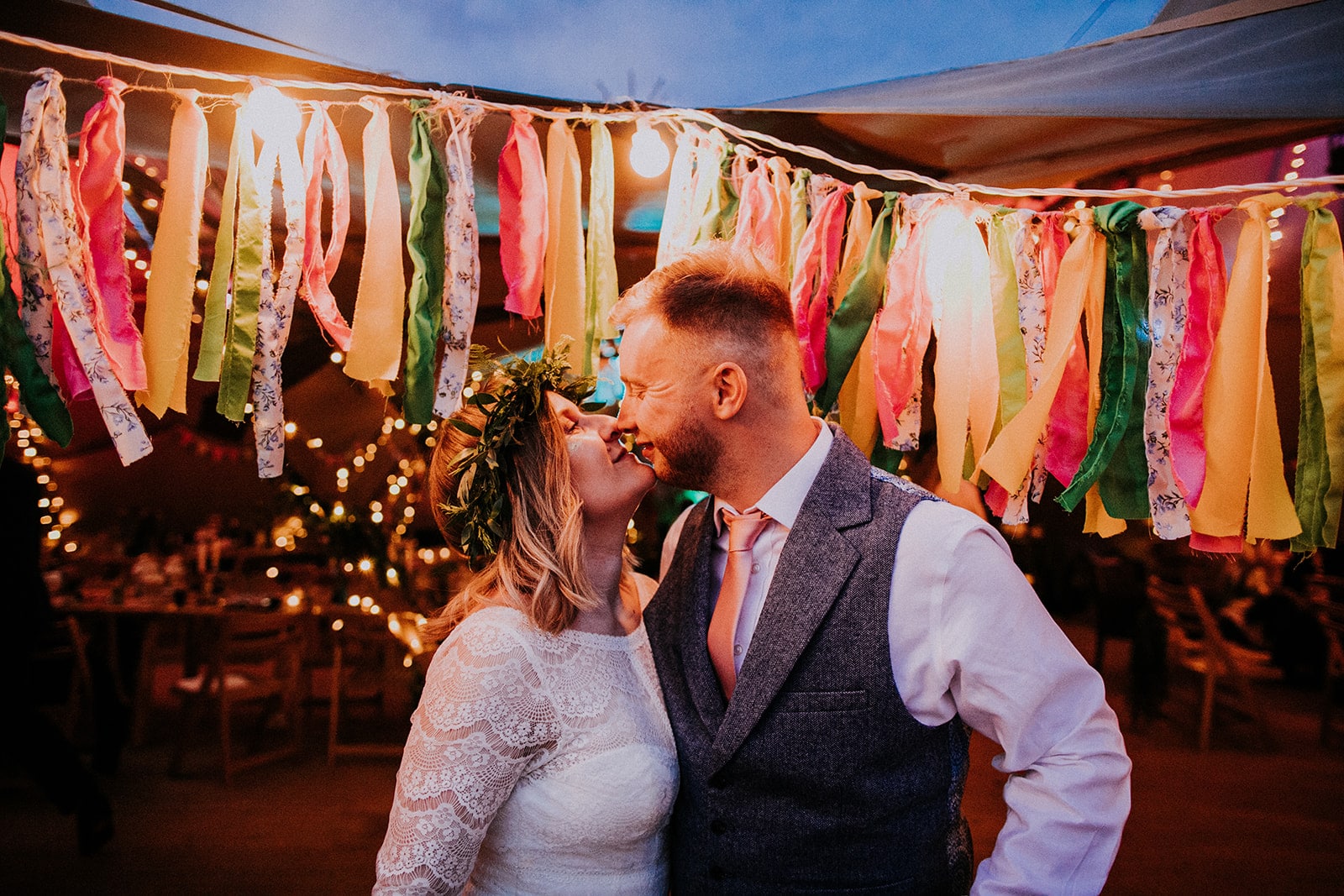 Suppliers Involved
Tipis | Sami Tipi
Venue | Cattows Farm
Photographer | Shoot It Momma
Catering | Dimblebee Catering & The Camper Hamper
Band | The Boogie Brothers
Photo Booth | The Vintage Booth
Celebrant | My Perfect Ceremony
Glamping | Bellows Glamping
More Inspiration
If you are considering a Cattows Farm Wedding, we have a host of further inspiration here for you;