Sophie and Joe celebrated with us in two giant hat tipis back in July.  They chose to have both their outdoor ceremony and their tipi reception at the gorgeous Cattows Farm.
With lots of special touches and pretty styling by Boelle events and a stunning outdoor ceremony conducted by Jo from My Perfect Ceremony, this was such a pretty wedding to look back on.  Ed Brown did a great job of capturing the happy couple and all of the fun times through their day.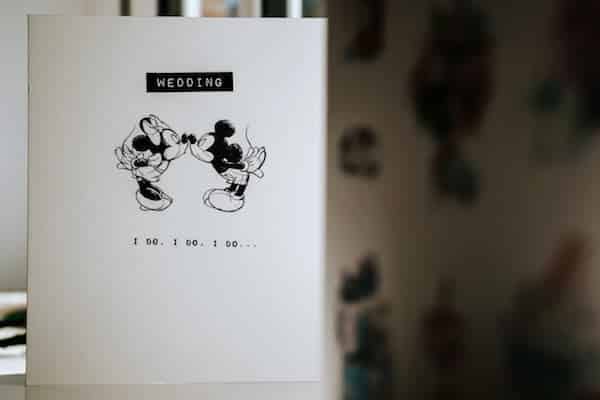 What made you decide on a tipi wedding?
We always wanted a tipi wedding. It's very different to the norm and unique as there is so much choice with styling. You have the chance for it to be exactly how you imagine it.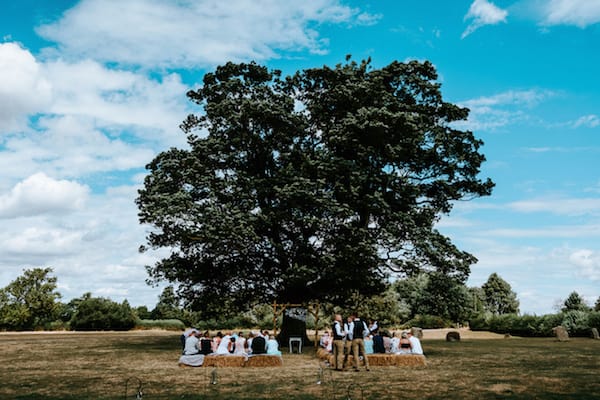 What did everybody wear?
I wore a David Tutera dress with a very long fully detachable train. It was not white or Ivory as I am not traditional. Instead, I opted for champagne with a lot of cream lace. I only tried on two dresses!! I also went barefoot the entire day (yes it was hard to wash the dirt off my feet).
Joe is a fan of levis, so he wore beige coloured levis with original cowboy boots. We wanted to take the formality away, so we opted for no ties aside from Joe who wore a dark green pheasant print cravat.
All the groomsmen had blue tweed waistcoats. It was a mismatch but exactly how we wanted it to look. The bridesmaids wore gorgeous sage green fishtail Bardot wrap dresses (again no shoes!)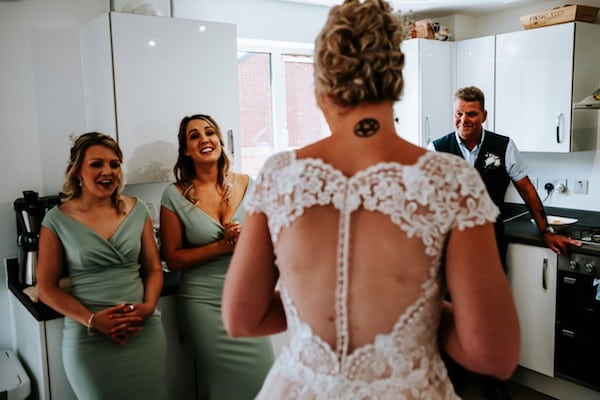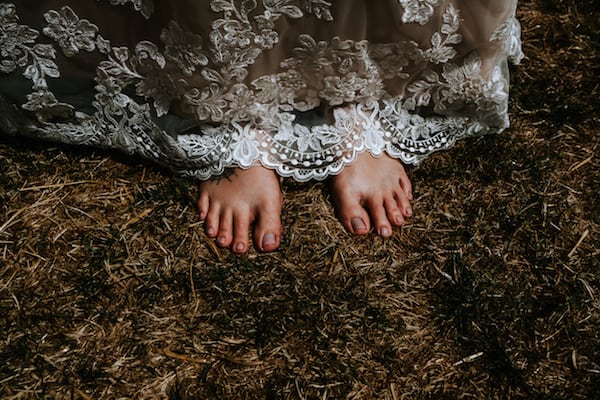 How would you describe your ceremony?
Our ceremony was held facing away from the Tipi under a huge tree at Cattows Farm. It made some amazing pictures. We wrote our own vows which were delivered wonderfully by Jo. We had a wedding arch with a dream catcher wall. It was very informal but delivered beautifully.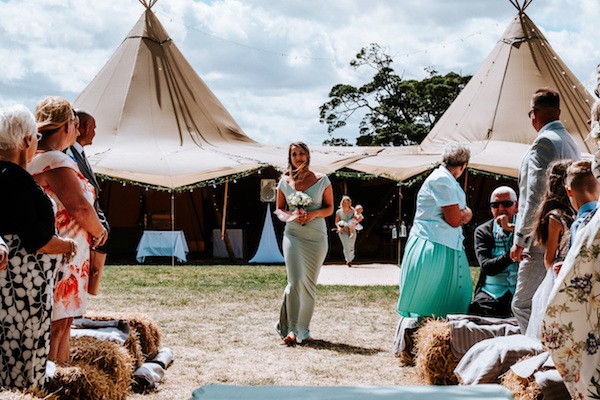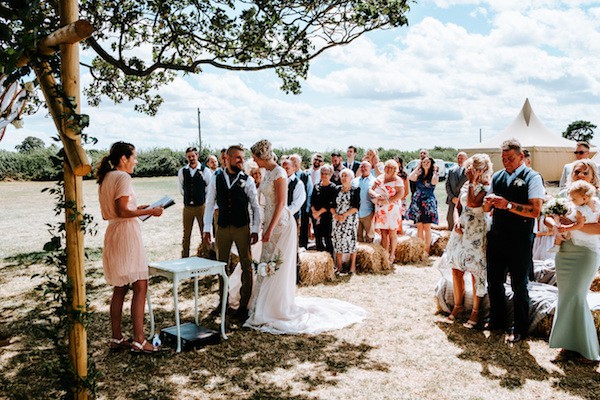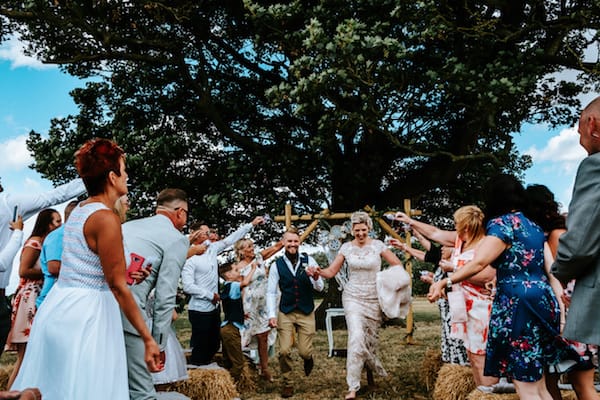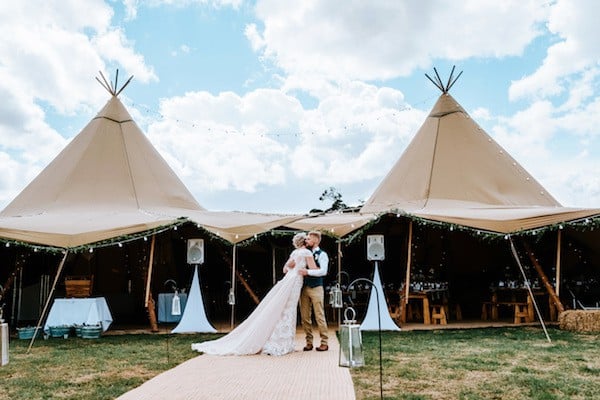 How did you feed your guests?
Again, keeping this very nontraditional we opted for a very simple pie, mash & mushy peas which was a help-yourself service to keep it informal. It went down a treat and the guests loved it! Our dessert was Strawberries & cream – a very British summer.
We did not have toasting drinks, as this is not our theme. In our eyes, you toast with whatever you're drinking at the time (which could of been the gin and whiskey wedding favours we provided to guests!!).
The evening food was like a ploughman's with pork pies, tarts and chunky breads & pickles. Our cake was a Krispy Kreme doughnut Tower which we had decorated.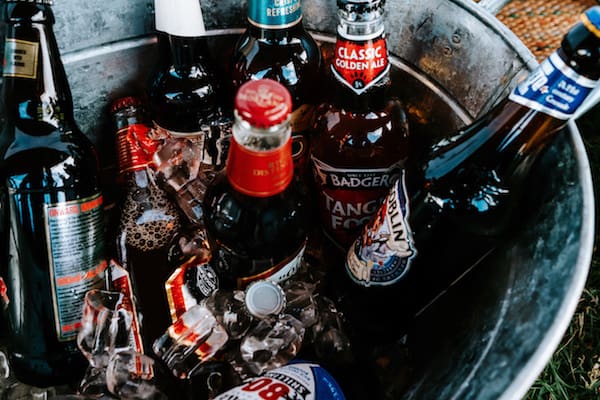 How would you describe your theme / styling?
Unique and rustic. Because we had a lot of different things going on, it's really hard to give it a theme. We had giant dream catchers in the entrance and Joe and his groomsmen did the flowers which consisted of gypsophila, thistles & eucalyptus in gin & whiskey bottles which we had collected. The wedding favours were mini bottles of gin and whisky and place cards. It was very much a mismatch of things we like but it worked so so well.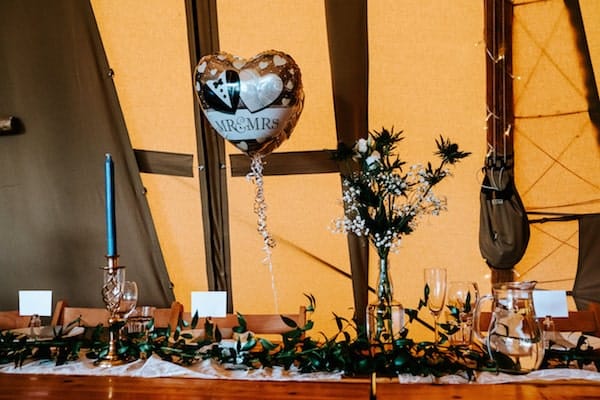 Entertaining Your Guests
Sophie and Joe did a super job of having lots of fun things to keep their guests entertained.
They created a "draw the newlyweds" card and word searches to keep people entertained during their sit down meal.  As well as lots of outdoor games, from a coconut shy to making bubbles and amazing space hopper races!  They really knew how to keep the kids happy… both big and small!
What if it Rains?
This is something we get asked so often, so we love it when we get to actually show you what happens if you get a downpour on your special day.
Sophie and Joe had a super windy wedding weekend and with that wind, came just a few storms.  They had the drama of having to deal with a downpour during their reception, but as you can see from the photos, the tipis really can cope with it!  The tipis kept their guests warm and dry.  As well as creating some amazing photo opportunities once the storm had passed over.
What is your Top Tip for planning a tipi wedding?
Don't Worry!
My friends and family told me I was the most stress-free bride they knew. That's because we knew what we wanted and didn't panic about anything. If something didn't quite work out, we changed it. The thing is with a tipi, you can do so much or so little with it because of how unique it looks, you really don't have to worry. Using Sami Tipi was a massive help due to the time we spent talking things through.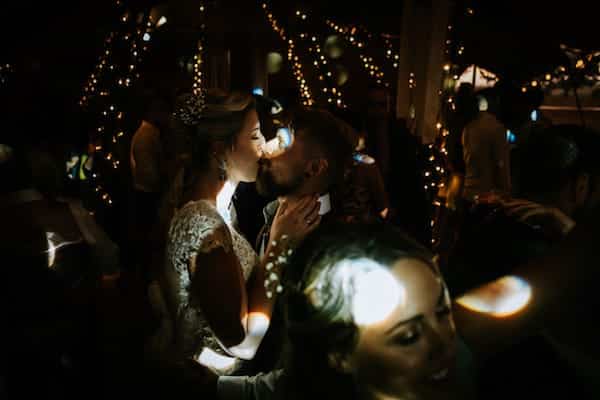 Suppliers Involved
All of our suppliers are below and they were all absolutely amazing. They worked incredibly well with each other and we knew we could trust all of them to make our day every bit as perfect as it was.
Tipis | Sami Tipi
Venue | Cattows Farm
Photographer | Ed Brown Photography
Venue Styling | Boelle Events
Celebrant | My Perfect Ceremony
Catering | Saffron Catering
Doughnut Tower | Belmont House Cakery
Flowers | Holywell Petals
Make Up | Amy Underwood Make Up
DJ | DJ Bobby