Bradgate Park
Claire and Steve were such a great couple to work with. They knew exactly what it was they wanted to have. Top of the list was an outdoor ceremony at Bradgate Park followed by a Sami Tipi wedding celebration at Bawdon Lodge Farm.
Claire is a florist, so a summer wedding didn't feel like an option to her as she is so busy working on other peoples wedding at this time. This is why they opted for an Autumn celebration in early October. Claire was the right person to bring together all of the Autumnal colours together to create something very special.
Outdoor Ceremony
With the one of the key parts of their day was to have an outdoor ceremony at Bradgate Park, NOTHING, and I mean nothing was going to stop them having this. Jo from My perfect ceremony wrote and conducted the ceremony on what become a very wet autumn day. This really did not dampen their spirits. All guests were given an umbrella and embraced the outdoor ceremony that was so important to Claire and Steve.
Tipi Celebration at Bawdon Lodge Farm
After their Bradgate Park ceremony they headed to Bawdon Lodge Farm for their Tipi wedding party. Claires family are super creative and they were able to call upon everyones talents. Rich, the big brother owns Vintage Booth, so provided a giant cinema box as a welcome sign and  a bell tent photobooth. Her little brother is in a band – so the entertainment for the wedding was all taken care of – what a family!
Chris Terry did an amazing job of capturing the quirky personality and funny moments between this great couple. Enjoy!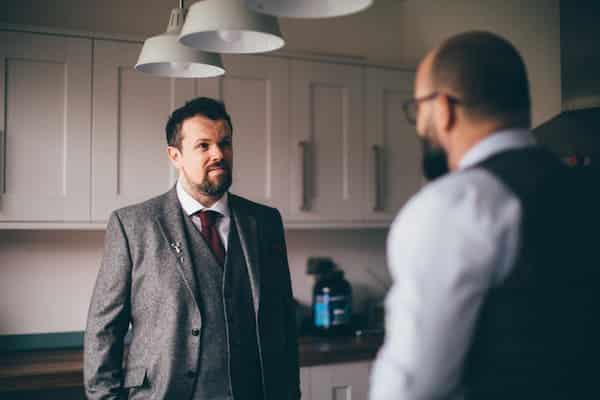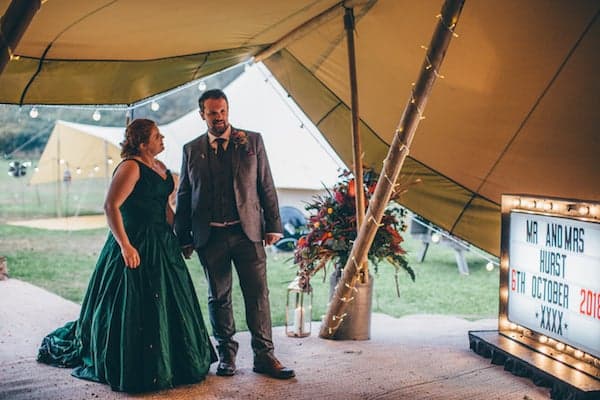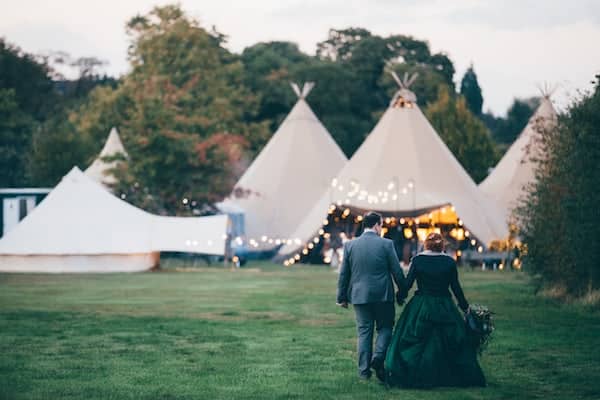 Suppliers Involved
Tipis | Sami Tipi
Venue | Bawdon Lodge Farm 
Photographer | Christopher Terry Photography
Outdoor Ceremony | My Perfect Ceremony
Catering | Thomas The Caterer
Florist | Budding Floral Designs
Photo booth | Vintage Booth
Looking for More Inspiration?
We have been lucky enough to work with Bawdon Lodge Farm since our very first event! Take a look at more gorgeous weddings held with the team at Bawdon Lodge Farm;