Sarah and William's Bright Spring Tipi Wedding
Sarah and William celebrated their bright spring tipi wedding in Two Giant Hats and Chill-Out Tipi.  They had they ceremony at a local church, with the tipis just a short journey away in a farmers field close to where they live.
There day was full of bright and colourful details, with absolutely stunning florals.  It was a super chilled out, and fun day, full of smiles and laughter.
Megan Wilson captured their day perfectly.
Bright Spring Tipi Styling
Sarah and William filled their day with stunning bright colourful florals and styling touches. With lots of pinks, purples and blues and a naked cake with lots of colourful fresh fruit.  It really suited the simplistic natural look of the tipis and was really beautiful.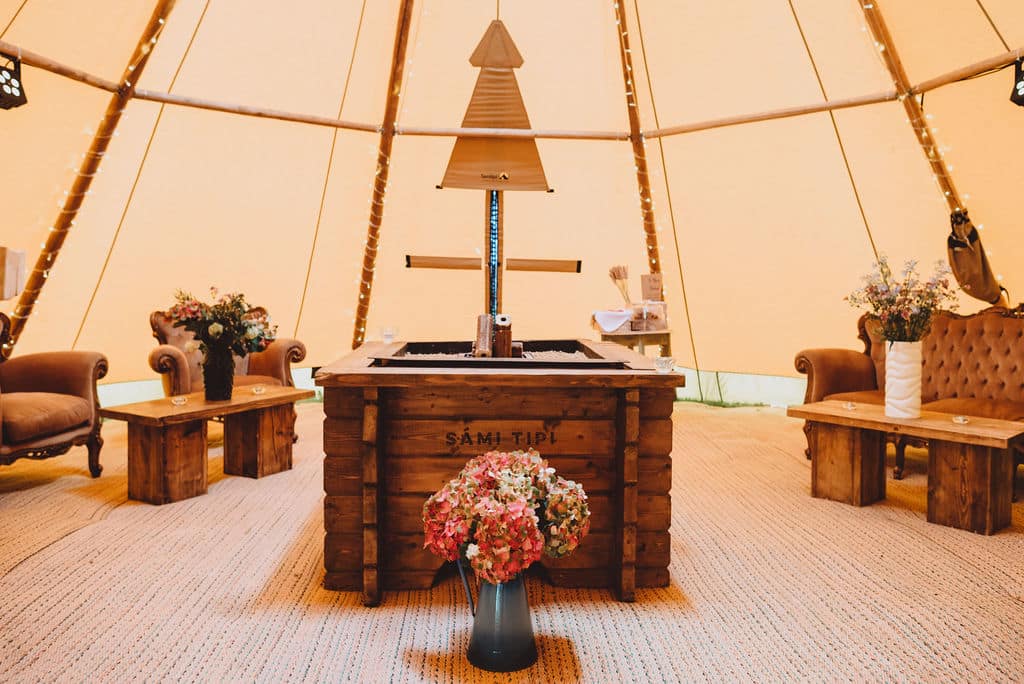 Bright Spring Flowers
The farm was fully in bloom for Sarah & William's Spring tipi wedding, meaning they could have some gorgeous photos amongst the flowers and around the farm.
Suppliers Involved
Tipis | Sami Tipi
Photos | Megan Wilson Photographer
Catering | Wistow Events Catering
Mobile Bar | Hoofers Horse Box Bar
Styling | Dutchess & Butler
Flowers | Sophie's Flower Co
Further Inspiration