Emily and Josh's Classic Summer Tipi Wedding
Emily and Josh celebrated back in 2019 at the stunning Bawdon Lodge Farm.  Their day was the perfect example of classic summer tipi wedding, with beautiful classic white florals and styling details. Despite a little bit of July rain, with two giant hats and chill-out tipi to keep them cosy and dry, they didn't let it dampen their special day.
Charlotte Jopling did a fab job of capturing their gorgeous wedding day.
What if it Rains?
We get so many couples asking "What if it Rains?" and when planning an outdoor wedding in England it is obviously something to think about! But generally, we say don't worry about it – there really is nothing you can do to predict or control the weather, so don't let it stress you out.
More often than not, the weather creates an amazing opportunity for some different and unique photo opportunities that will give you something extra to remember about your special day.
Emily and Josh embraced the weather on their day, and luckily it cleared for them a little later in the afternoon, meaning they could make the most of the stunning space their venue had to offer.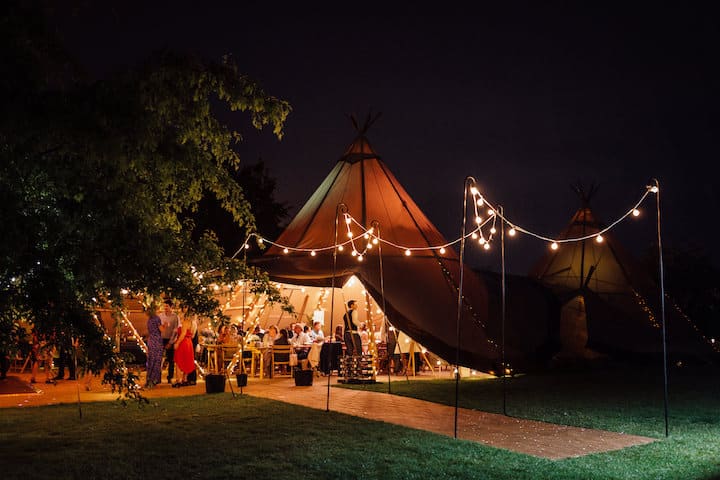 Suppliers Involved
Tipis | Sami Tipi
Venue | Bawdon Lodge Farm
Photographer | Charlotte Jopling Photography
Catering | Black Peppermint Food Company
Food Van | The Mobile Fish & Chip Shop
Further Inspiration