Starlight Social
Our Starlight Social was hosted in conjunction with Bawdon Lodge Farm and Benessamy Weddings and Events. This was the first of our evening events held, but definitely not the last!! It is a rare occasion that couples get to experience the tipis by night before their big day and that is exactly what this night was about – letting people experience the true magic and atmosphere of these magnificent structures.
Christopher Terry Captured the event perfectly. It is an art form photographing the tipis at night and Chris is a master at this.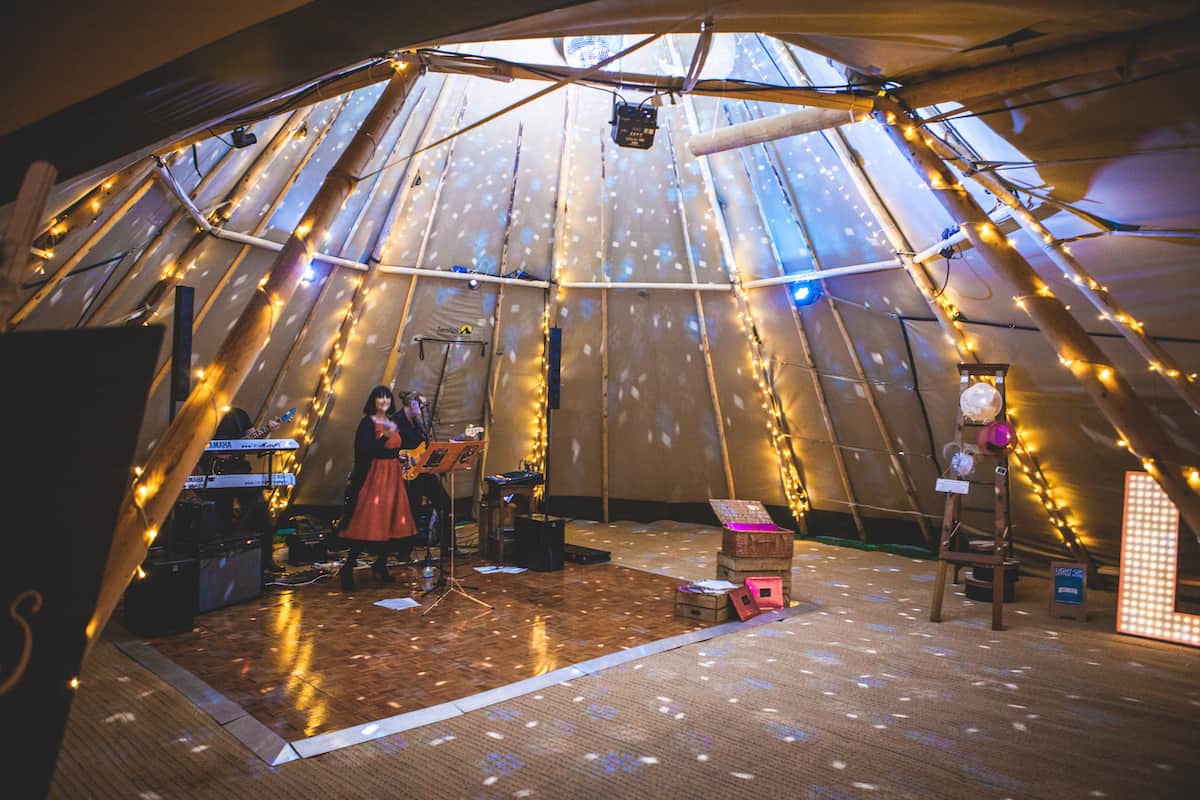 What Peeps had to say about the evening
Paul Chapman
I'll be honest I wasn't quite sure what to expect from Sami Tipi's Starlight Social, I've been to a quite a few of the events before and they are always pleasant….

But not like this,  Nothing quite prepares you for just how stunning the set up is.  As you come round the corner and see it for the first time it's breathtaking.  The coolest and most beautiful set up I have seen,  There is a huge warm welcome, oddly you feel at home and part of the family straight way.  The food was superb and with amazing cocktails flowing too it was a fantastic evening – thank you.
Clare McCabe
I had heard lots, watched videos and looked at photos of the Tipis before being invited along to view them in person yet it didn't prepare me for how truly breathtaking they are! It's like entering a magical kingdom when you step inside. The staff mingled effortlessly through the gathering of people, professionally serving exquisite canapés and champagne, while the live music was excellent. I would highly recommend anyone having an event to consider holding it in a Sami Tipi. They really know what they are doing and take care of all the small details, I felt like a VIP. If you get the opportunity to experience one of the Starlight Socials 100% do it!
Suppliers
Photography – Christopher Terry Photography
Styling – Darby & Joan
Tipis – Sami Tipi
Venue – Bawdon Lodge Farm
Event Planner – Benessamy Weddings & Events
Catering – Thomas The Caterer
Bartenders – Mambo Mobile Bars
Band – This Millenium Band
Flowers – Tineke Floral Design
Stationery – Best Day Ever
Light up Letters – Doris Loves
Table Letters – The White Bulb Company
Lanterns – The Hanging Lantern Company
Balloons – Bubble Gum Balloons
Bell Tents – Bell Bliss
Paper Garland – The Rainbow Papier
Wooden Signs – Benaberry Products
Other VIP evening events;
When ever we get the opportunity to share the experience of the tipis at night we love it. Here are a few more of this super special VIP events;