Amy & Matt's DIY Wedding Styling
Amy and Matt threw themselves in to DIY Styling for their Tipi Wedding. Fully embracing creating their own unique look.
Matt is a carpenter by trade. Every day he came home with a new DIY project he wanted to create. It really is a treat to see all of their DIY Styling ideas come together. The dance floor was filled with DIY LOVE letters that looked incredible.
DIY Styling Details
Here is just a small list of the items Amy and Matt got creative with;
Mr and Mrs wooden chair signs.
Fire pit sign "Welcome to our fire pit, where friends and marshmallows get toasted"
Hand crafted log base for the wedding cake engraved with the couples name
Wooden LOVE letters
Painted rustic ladders full of family wedding photos
Photo booth frame
Handmade wooden signs "Wedding" "Happily Ever After Starts Here"
The day before their wedding they rallied help from family and friends to bring all of their DIY styling details together.
Celebrating in two of our giant hat tipis Lizzie from Shoot it Momma captured the details of they day perfectly;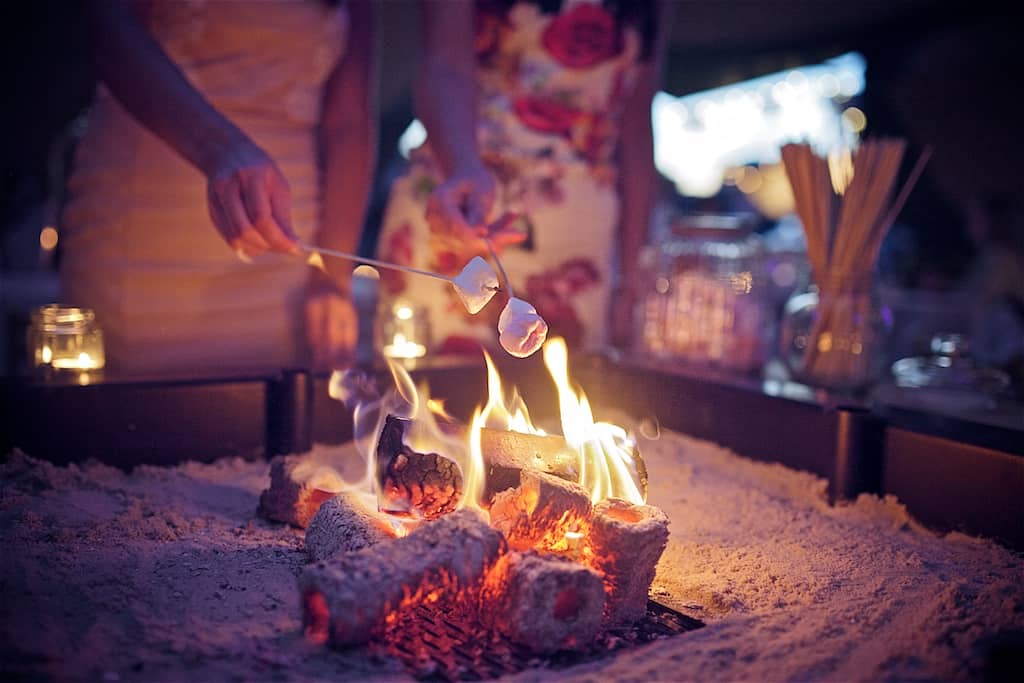 More Inspiration
If you are a creative couple, you might be itching style your own outdoor wedding. Here are more weddings that embraced the DIY styling element of a tipi wedding, from home grown flowers to flower balls of sunflowers;