Bodenham Arboretum Tipi Wedding
Kay & Dan's Bodenham Arboretum Tipi Wedding. Celebrated in two of our giant hat tipis with chill-out tipi. They got creative, making lots of the details for their day. Kay and Dan chose to have a teepee wedding at Bodenham Arboretum as they wanted a personal and relaxed wedding celebration to share with our closest family and friends.
Over to Kay to tell you more about their Bodenham Arboretum Wedding;
The Ceremony
The stunning setting of Bodenham Arboretum made it a really easy decision to host our wedding here. The day was glorious, which allowed us to have the outdoor wedding ceremony we'd always planned. Prior to our wedding, we had an  engagement shoot with our photographer Clive Blair also at Bodenham. These images were then used as markers to guide guests to our intimate ceremony spot.
The Styling
The great thing about tipis is they are literally a blank canvas, you can style it however you like. We chose to style it all ourselves.
That was one of the things that I liked about having a tipi wedding, there wouldn't be another wedding in it the next day exactly the same with a different colour scheme, we could make it as personal to us as we liked.
We made so much ourselves, we were crafting away for about 4 months before the big day.
I spent hours on Pinterest collecting ideas and inspiration and then set out to source as much of this as we could. This including the table decorations, place names, table runners, napkin holders and our log cake stand. The table flowers we also did ourselves. In our chill-out tipi, we sourced a lot of the furniture from local selling pages, which we later re-sold.
The Wedding Menu
We had BBQ bites for starters followed by gourmet Burgers. We have a lot of family and friends that love to bake so they chipped in and bought desserts for pudding.
For the evening we made up boxes of scones with clotted cream and jam plus cheese, pickle and crackers boxes.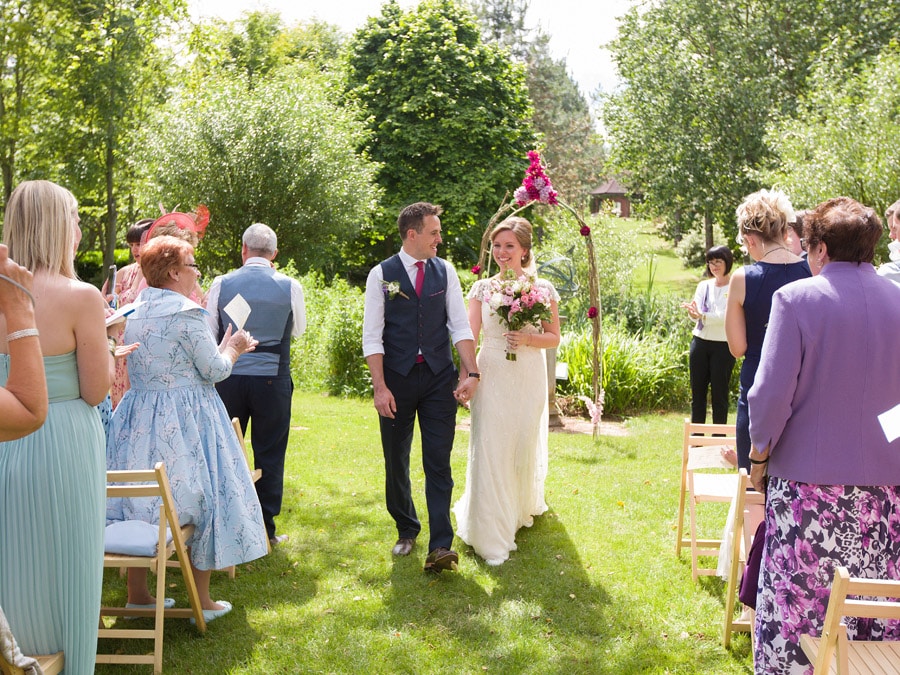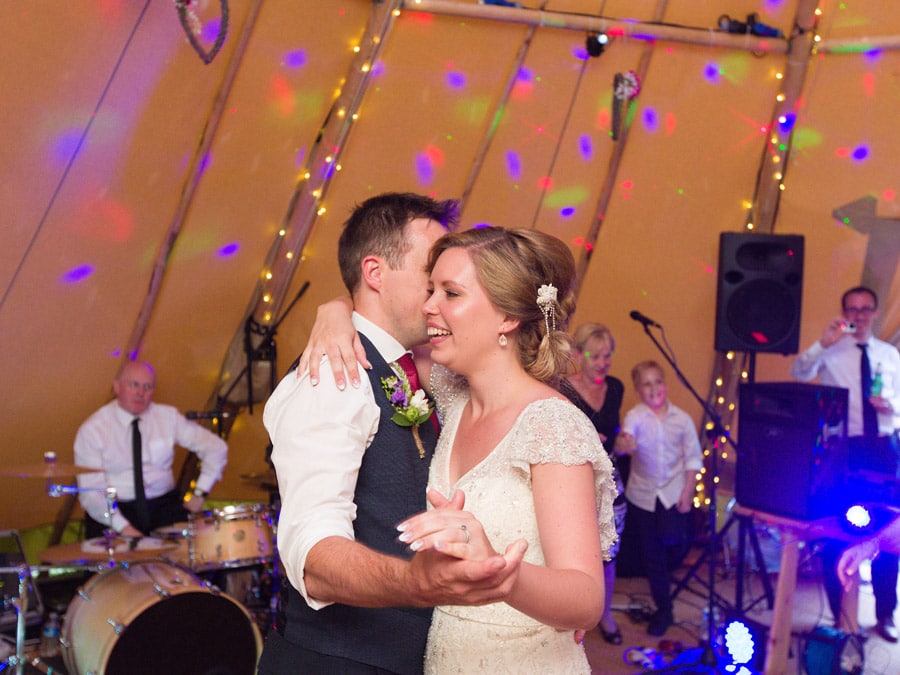 Further Inspiration
If you love the idea of having a tipi wedding but think it might be too expensive, here are other weddings that got really creative to help them stay in their wedding budget;