Planning a Wedding in 6 months
We are super excited to share todays really wedding with you. Michelle & Kyle planned their whole wedding in just 6 months not only did they plan it in a short time but Michelle was living and working in San Francisco and Kyle over 5358 miles away in England, but you can see from these stunning images by Voyteck London-Wedding Photographer that they completely nailed it. There is so much attention to detail from the handmade bicycle table name holders to the homemade sloe gin, they really did pull together to create an amazing celebration.
There is a bicycle theme running through the whole day, from a traditional bike to collect cards, a bike wheel as a seating plan and a bicycle even made an appearance on top of the wedding cake made by Natalie from Ruby Lous Cakes. Michelle and Kyle celebrated in three of our giant hats and chill-out tipi at the stunning Bawdon Lodge Farm, they surrounded themselves with a team of wedding experts to help pull this incredible celebration together in such a short space of time. The biggest tip we can give you for planning a wedding in 6 months is to surround yourself with the right team of suppliers.
Another talking point of their day was the Great British weather, they saw four seasons in one day, from rain, snow, hailstones to glorious sunshine and they just got on and embraced it.
Enjoy seeing what Voyteck London-Wedding Photographer captured of Michelle & Kyle's special day;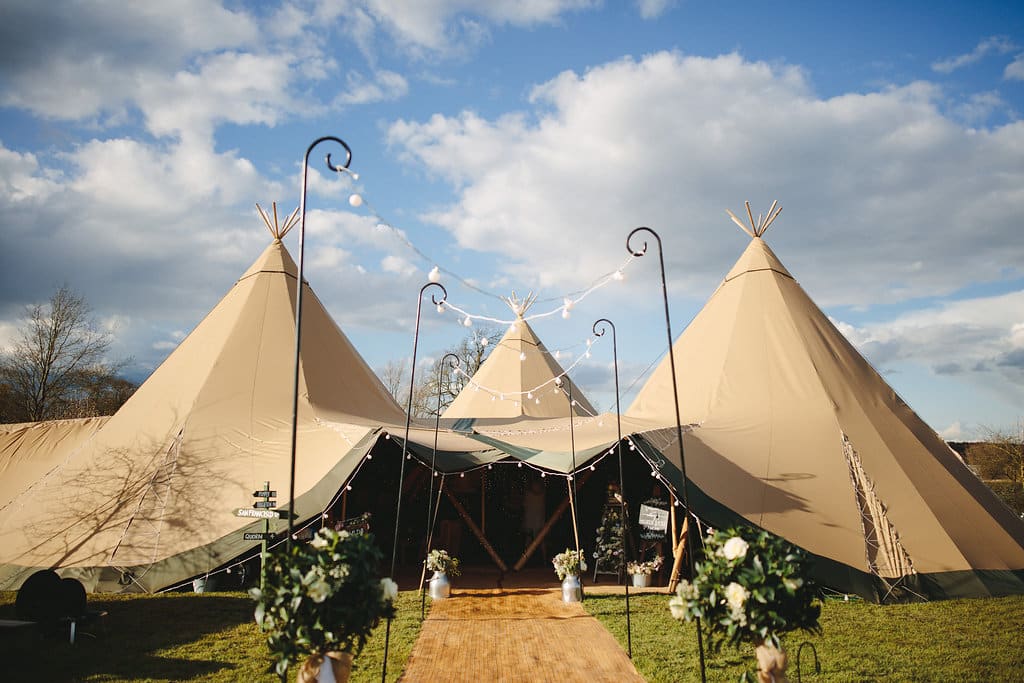 Suppliers Involved
Venue – Bawdon Lodge Farm
Tipis  – Sami Tipi
Catering – Thomas The Caterer
Bartenders – Mambo Mobile Bars
DJ – Beats in Abundance
Photographer – Voyteck London Wedding Photographer
Photo Booth – Vintage booth me
Florist  – Flowers by Lily and Grace
Church – St Bartholomew's church
Decorative items – Little Lending Co
Bunting and table runners, table name holders, favours – Made by bride and groom
Cake – Ruby Lous Cakes
Jazz music during reception – Ben Martin Trio
Wedding car hire  – Nightingale Wedding Cars
Monogrammed bicycle napkins – Charleston Charms
Hair /Makeup – Cat Parnell
Get in Touch
If you are interesting in finding out more about hosting your own Sami Tipi wedding, get in touch here;
Looking For More Inspiration?
Take a look at more Sami Tipi Weddings at Bawdon Lodge Farm