Derbyshire Tipi Wedding
Kirstie & Simon first came to Sami Tipi HQ to talk to us about hiring furniture. They knew that they wanted a relaxed wedding celebration. It was important to them that it all looked fabulous too. After a coffee and chat, they went away deciding that not only did they want furniture, they also fell in love with the idea of having a tipi wedding!
They were a great couple to get to know and work with to create their tipi wedding celebration. With a wedding field already lined up in Repton, Derbyshire they began to build on how their day would look and feel. Kirstie has a hospitality background so her vision for the day crystal clear. They also knew that they wanted someone else to run and manage the day, simply so that Kirstie didn't have to or feel like she had too. For this they worked with Cathy from Boelle Events.
With a keen eye for detail, Kirstie got creative and made all of her own wedding styling props or at least her Dad did, with Kirstie's instructions. The Tipis were filled with copper frames and lots of greenery.
Kirstie and Simon celebrated their Derbyshire Tipi wedding back in September in two giant hat tipis, with the addition of the little hat tipi. Take a look at what an amazing job they did of making the tipis look stunning.
Jenny Macare did a fab job of capturing their day…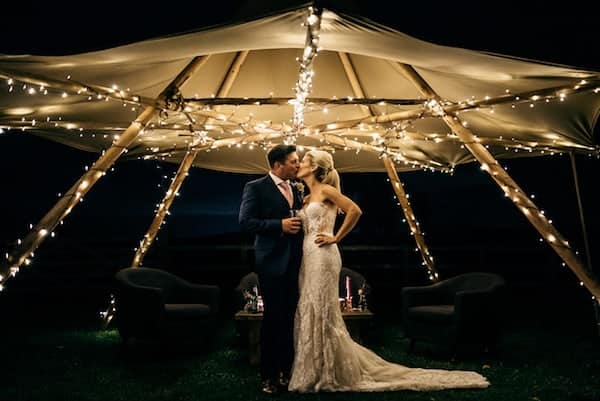 Suppliers Involved
Tipis | Sami Tipi
Photographer | Jenny Macare
Catering | Midlands Catering
Bar | The Gin Kitchen
Florist | Attik Home
Hair Stylist | LH Professional Hair
Band | The Jack Star Band
More Inspiration
If you are looking to celebrate your Tipi wedding in the Derbyshire area, we've more Derbyshire Wedding Inspiration here;