Rainy Tipi Wedding
"What if it rains?" this is a question we get asked regularly, so it is a pleasure to share a wedding that experienced exactly that, a rainy tipi wedding. Cat and Chris had the excitement of dealing with a huge downpour half way through their reception!  Did it ruin their day?  Not a chance!
Cat has been kind enough to talk us through their day, so have a read to see how they managed the weather.  As well as having a look at all the gorgeous styling touches, plenty to fill the scrap book with.
What made you decide on an outdoor wedding?
We wanted something inclusive for everyone, a really relaxed celebration but with a wow factor. So when we saw the tipis we knew we had found it! When we found out Elvaston Castle were going to start allowing weddings there again, it was decision made. We both loved the venue and had loads of happy memories from our childhoods playing there.
What did everybody wear?
Traditional wedding dress by Justin Alexander for me. The bridesmaids had long sleeve but floaty dresses, perfect for hot or cold as we can never predict the British weather! Chris and the boys went for waistcoats, tie and chinos. Again we wanted something special, but relaxed. It was about having a day that represented us!
How would you describe your ceremony?
It was in the gothic hall in Elvaston Castle. It was perfect, the venue is spectacular inside and it was full of family and friends. We loved how it was so relaxed and had plenty of giggles and personality throughout. The venue is licensed for weddings so it allowed us to have both the ceremony and reception all in one place.
How did you feed your guests?
We had paella in the day which tasted so good! Again, we didn't want a stiff formal dinner and needed something that would work whatever the weather. Unfortunately you can't book gorgeous sunshine ahead of your big day! Saffron catering coordinated all of the food and they suggested the paella. When we did the menu tasting it was gorgeous and so decision made.
For the evening we wanted to have a party feel but again keep our personalities and the tone of the day. I found Sweet a Fayre on a flyer from a wedding Fayre and just emailed over for prices. Louise was so helpful and came up with an incredible package. When she told me the offer included free candy floss and popcorn I knew we had found our evening food! Nachos, hotdogs, cheese, churros and of course the popcorn and candy floss. All the magic of the fair from your childhood, and perfect for a midnight feast after dancing!
How would you describe your theme/styling?
Tara at Tickety Boo was our stylist and I can't tell you how unbelievably helpful and brilliant she was. She just bought everything to life for us. We just needed a couple of conversations, a shared Pinterest board and she got completely under the skin of our personality and just had the most innovative and perfect vision. It was relaxed, full of food and all about having fun. Think Charlie and the Chocolate Factory meets an English garden picnic!
What are your Top Tips for planning a tipi wedding?
Top Tip 1 | Pick Suppliers Wisely…
…and only work with people who care about your day. Make sure your tipi supplier is interested in what you want to get from the day. As well as having good supplier networks. It helps when all the suppliers can work together without you! Jodie and Tara both kept us on track, and went out of their way to help us find solutions that fit perfectly with what we hoped for from the day.
Top Tip 2 | Have a Stylist
The tipis are absolutely incredible when dressed and the stylists can do this so well. It's not as expensive as people think and if you have a great stylist like Tara you're getting so much more than just the design. Knowing Tara was helping on the day helped us relax and take away all the stresses.
Top Tip 3 | Plan for the Sun and the Rain
The tipis are great in both (we had extremes of both so I can say that through experience!) but you need to have a plan for what you'll do if the heavens do open otherwise you'll be disappointed. Jodie had helped us plan for both so when the storm did come over it became something the guests thought was fun and didn't dampen our day!
Top Tip 4 | Think About How to Entertain The Children
I'd recommend having a play/quiet zone for children if you're having them at the wedding. We hired a bell tent that was especially dressed for children so came with a play area, colouring stuff, little table and chairs, games and even a bed for nap time! Having the tent from Enchanted Bell Tents was great, it took no stress to think about and meant the kids felt fully included in the day but had their own space where we could see them and knew they were safe. It also meant there was a nice area for younger children to change nappies or have a rest.
Top Tip 5 | Get a Great DJ…
…and insist your venue give you a late license.  As day turns to night and the fire pit kicks in, the tipi is the most amazing party venue and you won't want to stop! Our only regret is the day ended too soon 🙂
A Few Last Words to Jodie of Sami Tipi
Jodie I don't feel I've covered how great you were. I had no idea how on earth I would plan a tipi wedding and then I met you! On many occasions you spent time helping me work out what I needed, played with the table plan to help me make that work, and gave me loads of options. You also took it on yourself to speak with all the other people to make sure they were all set up ok on the day, you didn't need to do this and your customer care stands you apart from the competition by miles.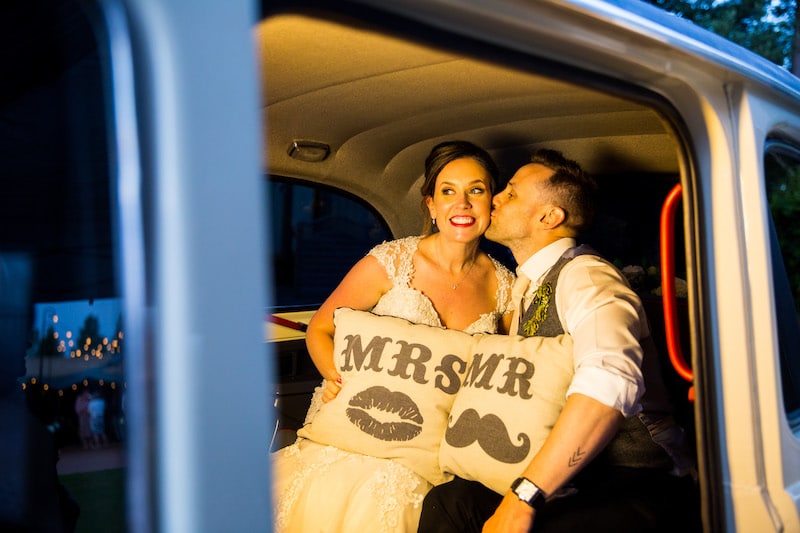 Suppliers Involved
Tipis | Sami Tipi
Styling | Tickety Boo Events
Venue | Elvaston Castle
Florist | Jo Beth Floral Design
Photographer | Ickootu Photography
Daytime Catering | Saffron Catering
Evening Catering | Sweet A Fayre
Photobooth | Taxi Snaps
Wedding Dress | Mia Sposa
Cake | Little Bit of Heaven
Get In Touch
If you are interested in finding out more about having your own Tipi wedding at Elvaston Castle, get in touch with our team today. Contact Form Below.
Looking For More Inspiration?
Take a look at these for more wedding inspiration;