Two Giant Hat Tipis and Chill-Out Tipi
Tipi Openings
How much of your tipi is open will depend largely on the weather. We will always work to a plan A with a plan B in our back pocket.  These images show what we refer to as a "standard" opening. This works for most of the season but for warmer days you may choose to have more open and vice versa for colder days:
The opening on Two Giant Hats and Chill-Out Tipi:
This image showcases one side having a larger opening to the non-joining side to the chill-out tipi:
For hotter days a larger opening like this: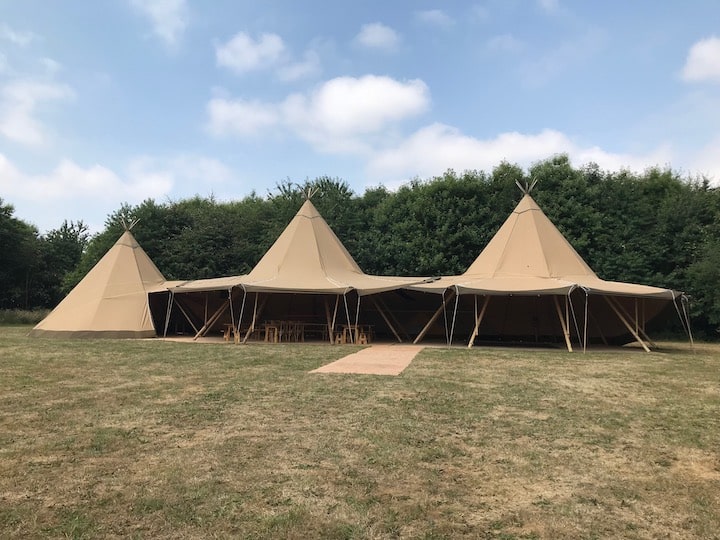 The biggest difference with this is that there is a covering canvas, which is what is used to close off the chill-out tipi where it joins to the larger giant hat tipi. This is what allows the bigger opening to both giant hat tipis. The opening has been extended around to the side of the giant hat tipi, which doesn't have to be the case.
Tipi Clear Frontage
For Spring and Autumn, you may want to close off the front entrance to the tipis. For this, our clear walls and wooden doors work perfectly. Here are two of the options:
Table Set-Up
For most wedding celebrations, we are always looking to create for you the magic Three D's, these are the three zones we recommend considering where they are going to go:
Dining
Drinking
Dancing
Naturally, with the two Giant Hats and Chill-Out Tipi configuration, the drinking area tends to lend itself to being in the smaller chill-out tipi, whilst the dining and dancing go in each of the giant hat tipis.
Here are a few examples of how others have used the space for their dining set up: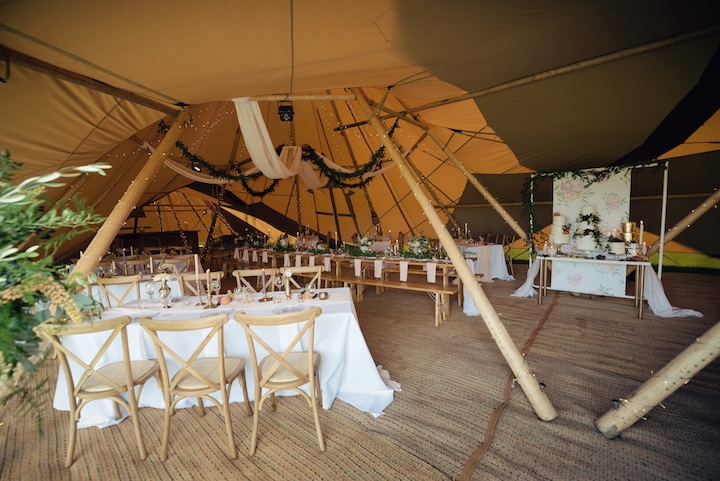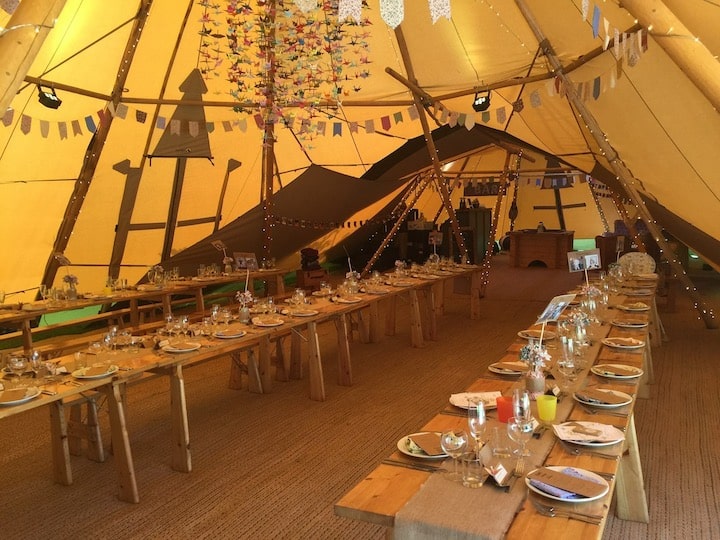 Chill-Out Area
The chill-out tipi can have a number of functions:
Be the relaxed zone for guests to hang out, talk and generally catch up with each other.
The Bar area with some relaxed seating
The Bar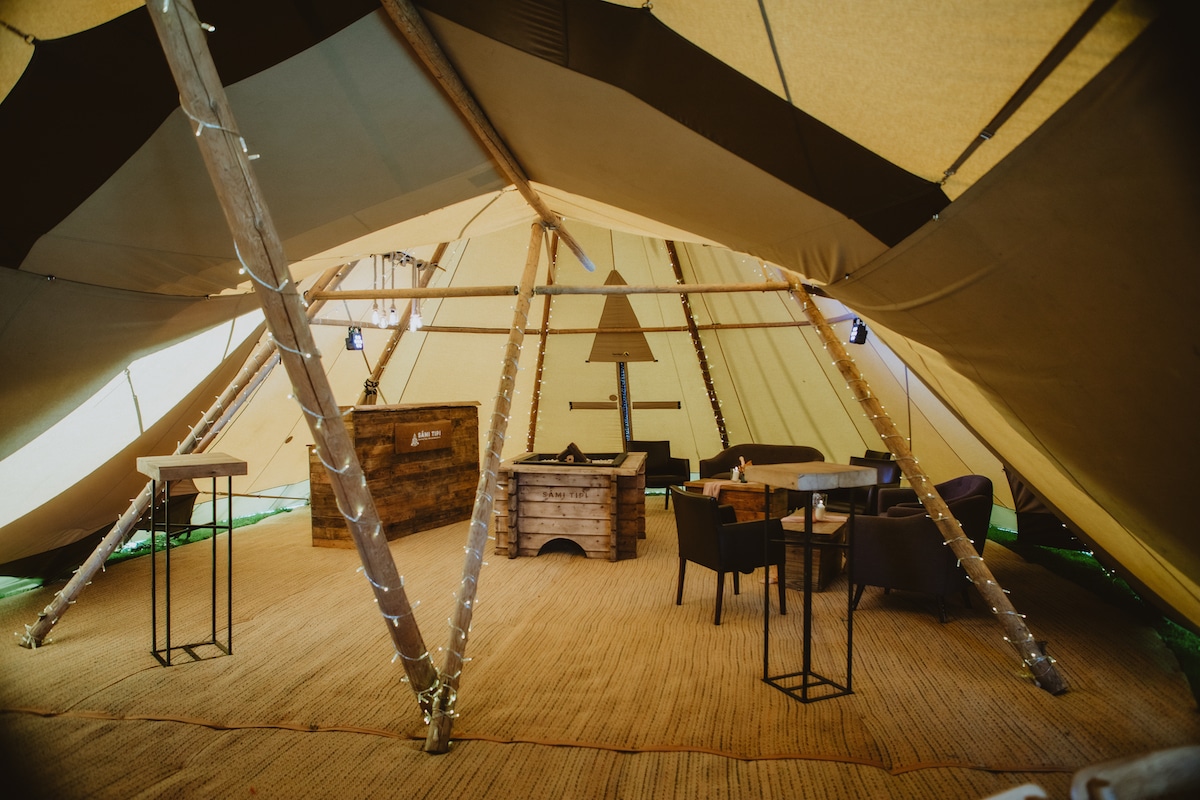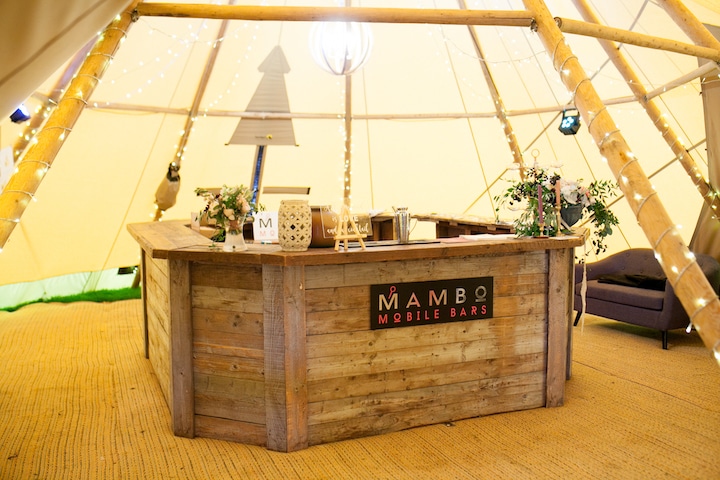 Band Extension
If you book a larger band or they request a stage, the easiest way to provide them with more space, is with a band extention. This lifts the end of the tipi and squares it off, providing both additional floor and head space for them:
If you also require the catering annex with a band extension, this cannot be joined with the linking tunnel. However, we can position it close to the band extension so that your caterers still have ease of access into your main tipis.
Further Inspiration