Many people have never seen a tipi wedding, so it is hard to know whether a tipi wedding is for you unless you have witnessed one for yourself.
Here at Sami Tipi, we truly understand how important your big day is for you. If you choose to celebrate in one of our Tipi's, we aim to accommodate everyone's needs on one of the biggest days of your life. Whether you are looking to hold an intimate party for 50, or a huge celebration for 150, our Tipi's are created to provide the space that fits your needs.
Not only is the size not an issue, but all of the basics are also taken care of as standard when booking a Tipi with us. All seats, tables, lighting and not forgetting the all-important dance floor is priced within the package.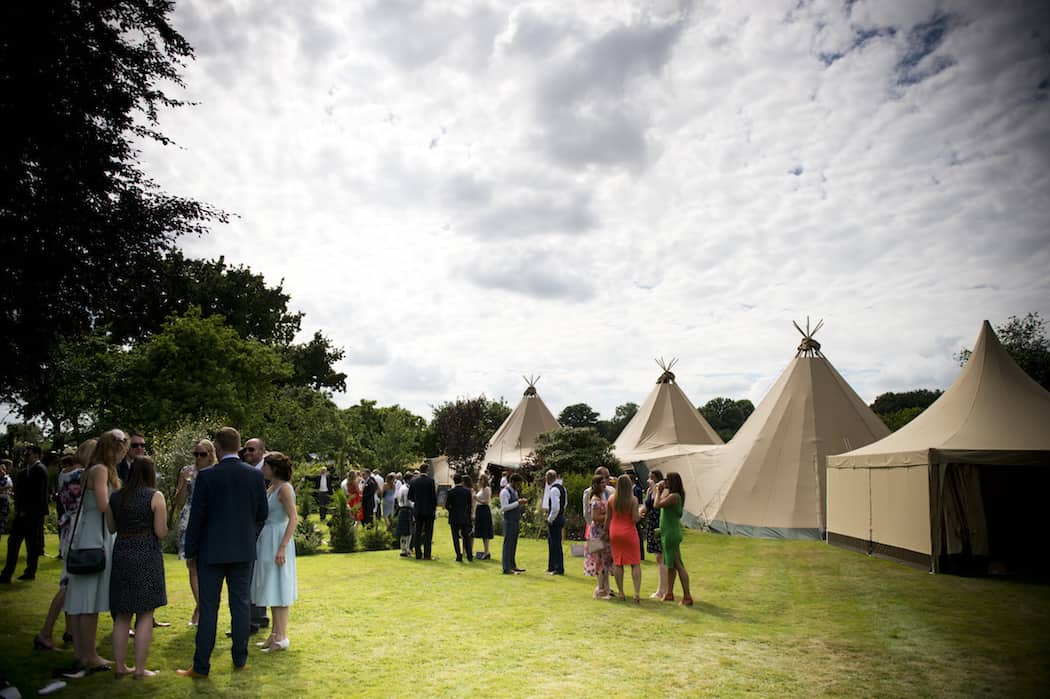 Tipi weddings allow you to get creative as once the basics are in place, our Tipis are a completely blank canvas, ready to be transformed into a space you have been dreaming of. If you prefer to take a back seat when it comes to design and concentrate on other aspects of your wedding, we work alongside some of the best venue dressers in the business who can truly create a magical venue for your celebration.
Tipis are definitely a unique venue choice for a wedding, which is why most of our couples choose to have a tipi wedding. They also offer great freedom, flexibility and allow you to have your wedding in the great outdoors. Some of our couples want to have their wedding at home, or in a location that is special to them and a tipi allows you to do just that.
Tipis also offer your guests an exclusive atmosphere that they will never forget. A warm, friendly and intimate space that has plenty of room to dance the night away with your loved ones. It will also offer lots and lots of outdoor space, allowing your guests to roam and have fun. Incorporating outdoor games into the wedding is a popular feature of most tipi weddings that we hold. 
Does a fun-filled wedding in the great outdoors sound perfect to you? Are you interested in finding out more about having your own tipi wedding?
You can see us at one of our next open events here: https://www.samitipi.co.uk/open-events/
Or get in touch with us using the form below.