Live Music and Mini Golf Course
This week we're going back to the wedding of Hayley and Greg.  They celebrated with us in August in two giant hats and chill out tipi.  Holding their wedding celebration at Cuttle Brook, Swarkestone a the Sami Tipi exclusive site. Their day was full of fun, outdoor games and laughter.  They filled the tipis with live music for their evening party and even got involved in the singing and performing.
Greg is a huge golf fan so it was an easy decision to have a mini golf course outside the tipis. This proved popular with all of the guests it was an all round winner.
This is one to really put a smile on your face, photographed by Sam Docker, the photos really do capture everything that's great about them and their day.
What made you decide on an outdoor wedding?
The outdoors gave us the freedom, space and a relaxed environment we wanted. The thought of being stuck in the same room all day just didn't appeal.
What did everybody wear?
I wore a beautiful Italian laced dress from Lauramour Bridal. Greg's suit was from Tweed and Groom, complete with amazing ties, which he also matched up for his groomsmen. My bridesmaids wore oyster lace dresses which were just beautiful.
Where did you choose to get married?
We married in our village church in Draycott, which was just perfect.
How did you feed your guests?
Our guests ate like kings, with afternoon tea catered by our award winning local tea room. In the evening we had a mammoth finger buffet and Pizza and Ice-cream. There was something for everyone!
How would you describe your Tipi styling?
Rustic, with lots of handmade decorations making it to completely unique.
What are Your Top Tips for Planning a Tipi Wedding?
Give yourself plenty of time to set up and have a clear plan of any deliveries.
The weather doesn't matter, come rain or shine your guests will have a brilliant time.
If you are wanting to create the festival feeling, live music is a definite.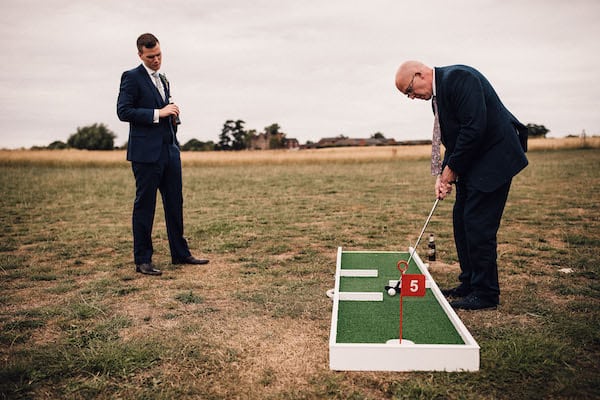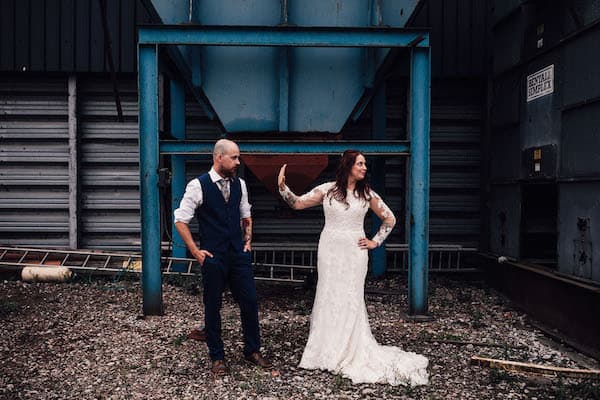 Suppliers Involved
Tipis | Sami Tipi
Venue | Cuttle Brook
Photographer | Sam Docker Photography
Bar | Mambo Mobile Bars
Catering | Victoria Vintage Tea Room
Catering | The Hidden Gem Wood-Fired Pizza
Wedding Cake | Bake Ashbourne
Wedding Dress | LaurAmour Bridal
Grooms Suit | Tweed and Groom
Choose The Right Style Of Wedding For You
Greg and Hayley chose to have a tipi wedding based on how they wanted to celebrate their special day. They wanted freedom, space and a relaxed environment. I think we can safely say that their Tipi wedding at Cuttle Brook definitely provided them exactly that.
Looking for More Inspiration
Take a look at these for more tipi wedding inspiration;