Can I get married in a field?
We get asked the question "can I get married in a field" so often. Another one is, "Can we get married in the tipi?" We would love to answer these questions with a big 'yes!' However, while we completely believe in the 'your wedding, your way' rule, English marriage laws prevent this from being straightforward.
So What are the Rules?
So many couples fall in love with the appealing idea of getting married in the English countryside. Unfortunately, there are some legal limitations when it comes to an outdoor ceremony. As it stands, the Home Office rules state that a suitable roofed structure must be licensed by the relevant County Registrar and approved by the Fire Officer.
We hope in the near future we'll see a change to these laws, allowing greater freedom to the ceremony location. But in short, this currently means no to a tipi or marquee.
Are There Any Alternatives?
Many venues offer alternatives to enable you to have your wedding outdoors. Using appropriate outdoor structures such as summer houses, gazebos, and bandstands that have been approved using the guidelines above. However, for some couples, this still doesn't quite meet their desire to have their wedding in a field.
As an alternative option, many couples are now choosing to hold an outdoor blessing or a celebrant ceremony. This ultimately gives them the freedom to have their wedding where they want. With this type of ceremony, the location can be held in any place you choose, maybe the field you enjoy walking in or somewhere that was special in your childhood. Even the tipi structure that you can't stop thinking about becomes an option.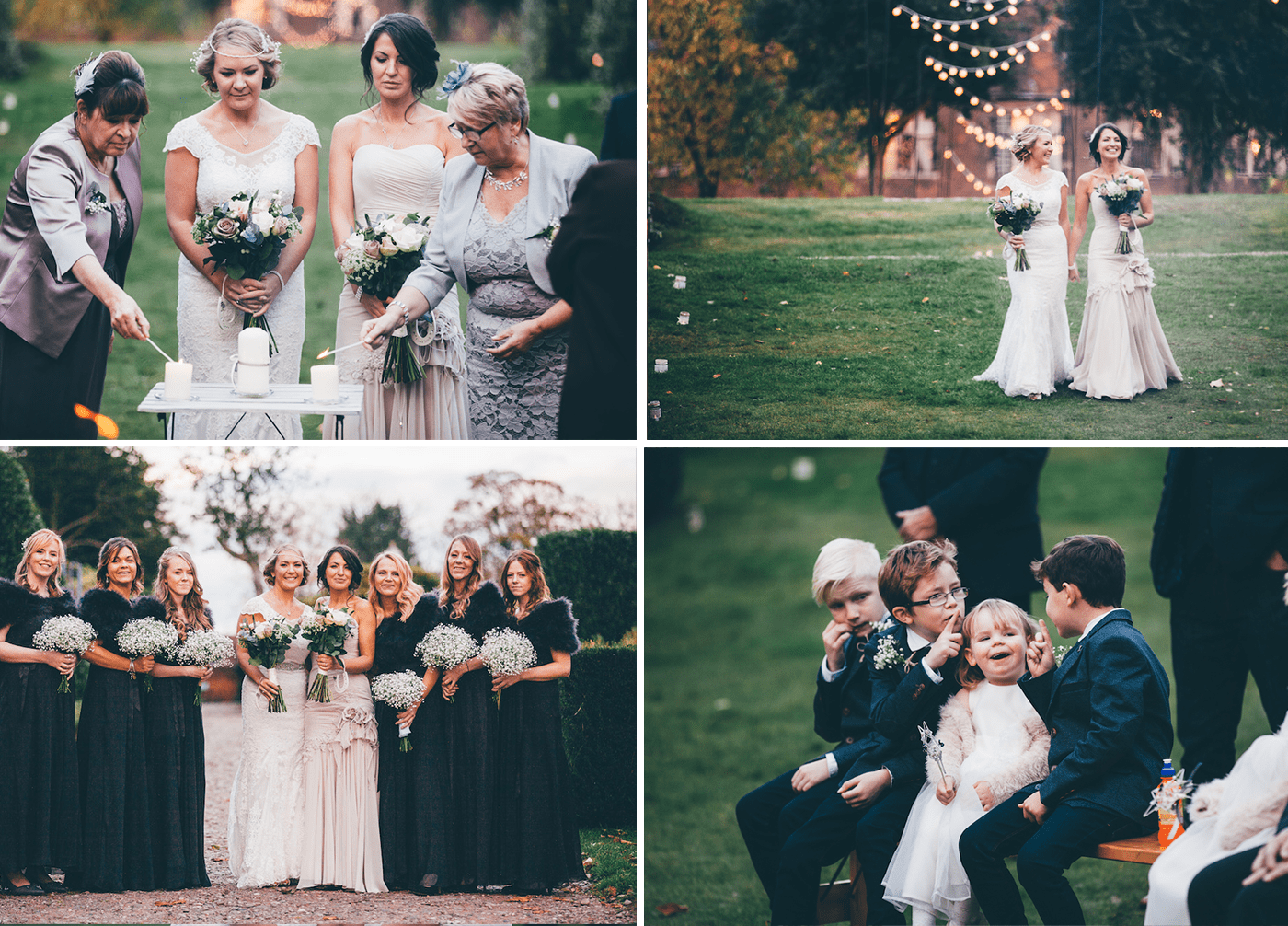 What are the Limitations?
Unfortunately, blessings and celebrant ceremonies are not technically legal. This type of ceremony still requires some official 'paperwork'. Couples we have previously worked with have rocked up at the registry office in their jeans a few days before their actual wedding date to complete the paperwork. This is almost like the signing of the contract and it often holds no more importance to the couple involved than just making it legal. A few days later, these couples can then hold their outdoor ceremony the way that they choose to, reflecting their own beliefs and style.
Having your ceremony conducted by a celebrant means that you have the freedom to express your vows to each other in your own words. As well as choosing readings and music which mean something to you as a couple.
Those That Have
We have had the privilege of supporting many couples with their outdoor wedding ceremony. Here is some gorgeous weddings that did just that. "can I get married in a field" Yes (but we just need to do the legal bit somewhere else)!
Wedding Celebrant
If you are considering this style of wedding, we would highly recommend talking with Jo of My Perfect Wedding. She has conducted many of our outdoor ceremonies and is a truly wonderful person. Your outdoor wedding ceremony would be in safe hands with her.