Family Home Wedding
Annabel & Chris's wedding was at the Bodelian Library in Oxford followed by a Sami Tipi reception at Annabel's family home.  There really is something special about having your wedding celebration at the family home. There were two areas, the tipis could potentially go, the first was on the lawn whilst the second was amongst the trees, where Annabel's childhood tree house once stood.
Plan A was to have the tipis on the manicured lawn, however they soon wanted to explore the option of the tipis being amongst the trees. Looking through the photos, you can see that their plan B decision created something very special.
I think we can safely say that Alexandra Jane had fun capturing this wedding. Annabel and Chris had a clear idea of how they wanted their day to look like and brought all of the detail together perfectly.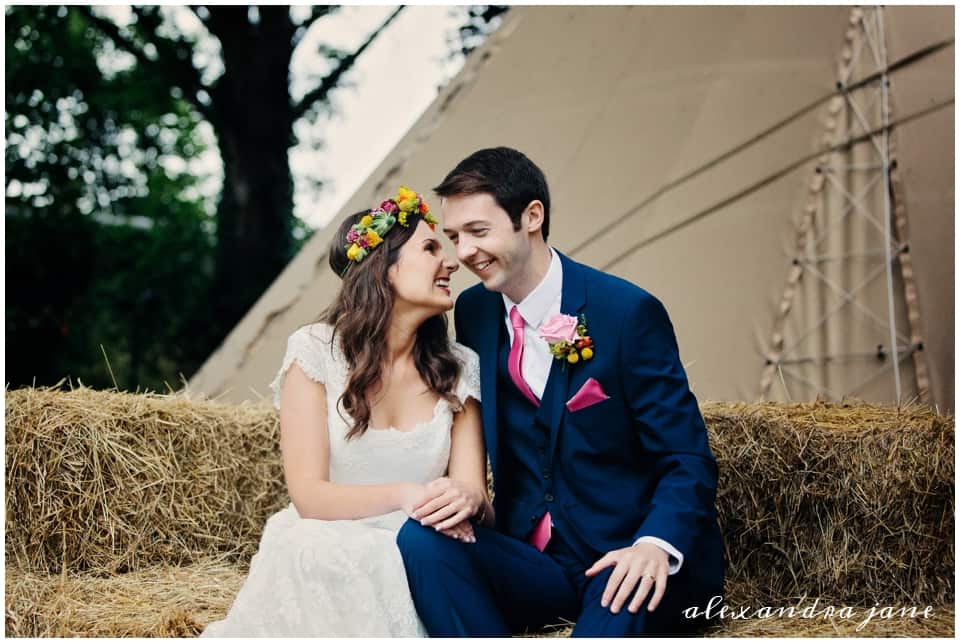 A Note of Thanks
"Dear Jodie, Craig and all the team,

Thank you so much for the amazing tipis which were absolutely perfect for our wedding celebrations. Thank you also for all your help on the run up and exceptional customer service which helped everything run so well.

Best Wishes,

Annabel + Chris"
Suppliers Involved
Photography: Alexandra Jane
Tipi's: Sami Tipi
Bridal Gown: Suzanne Neville from Once in a Lifetime
Groom's Suit: Ted Baker
Hair & Make-up: Lauren Wheeler
Floral Design: Columbia Creative
Wedding car/buses: Nostalgia Travel
Catering: Truly Scrumptious
Entertainment: The Vents
Family Garden Weddings
If you are considering having your wedding celebration at home we have helped many couples achieve this. See more gorgeous family home weddings to help inspire how your day could look and above all work for you. These have been from the smallest garden that just fit the tipis through to large gardens with ample space. There really is something very special about holding a garden wedding at home.