Malibu Beach Summer Tipi Styling Inspiration
When you have a tipi wedding celebration, you really can get playful with your space. If there is a stylist that we work with that is going to demonstrate exactly this, it is Cathy from Boelle events. Cathy is not afraid to be playful and try "different" in the tipis. The end result is always amazing. For our last showcase, Cathy brought a real Summer vibe to her Tipi Styling introducing "Malibu Beach".
The two giant hats and chill-out tipi had a real boho summer vibe with lots of pops of pink's and blue's, the space really came to life under Cathy's amazing vision.
Use Your Travel Experiences as a Starting Point for Styling
The Malibu Beach themed tipi demonstrates that you can use elements of travel as the starting point for styling your own tipi wedding. Often our most special memories are from holidays and traveling experiences using these adds something very personal to your celebration space.
Summer Styling 
Tropical flowers and bamboo details were injected representing the laid back beach lifestyle. The pink and blue colour pallet represented blue waves and pink sunsets found on sunny beaches.  A large tropical hanging floral hoop made of pom poms and palm leaves created a real focal point in the tipi space.
The Summer vibe followed through with the stationery too. Working with Ivy Oak Design the backdrop to the cake was a hand written surfboard, every detail was thought about and carefully crafted by Cathy of Boelle Events.
 Magda K was behing the lens, capturing all the detail of this gorgeous playful summer inspired tipi shoot. Enjoy;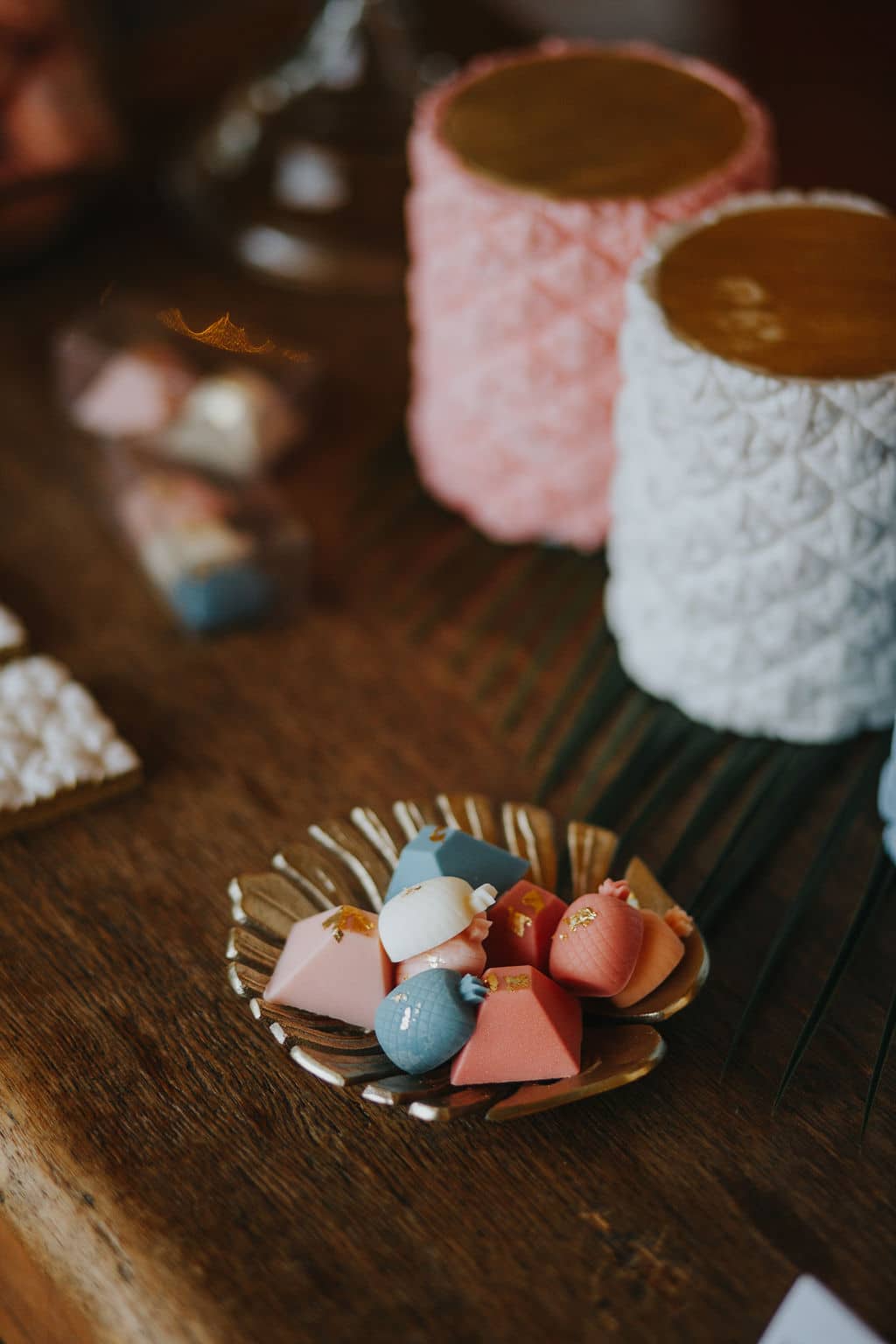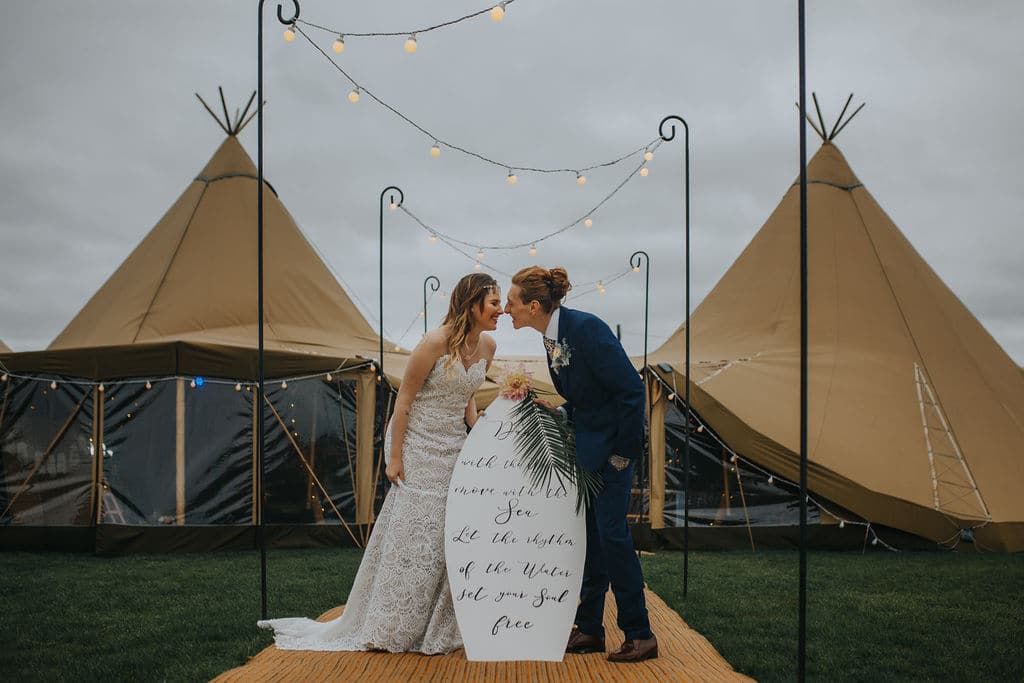 The shoot came together with the help of a fab team of suppliers;
Venue | Cattows Farm
Tipis | Sami Tipi
Photographer | Magda K Photography
Stylist | Boelle Events
Flowers | The Flower Patch
Stationery | Ivy Oak Design
Cake | Ruby Lou's Cake Co
Groom's Suit | Tweed and Groom
Bride's Dress | The White Yard
Hair | L.H Professional Hair
Make-up | Make-up by Sophie Downing
Jewellery | The Roots Store
Transport | The Beige Bay
Neon Signs & Glitter Tattoo Bar | In My Life
Linen | Executive Linen
Glassware | Mambo Mobile Bars
Crockery | Thomas The Caterer
We have had the pleasure of working with Cathy from Boelle Events for a number of years. She has transformed the tipis with her playful styling. See more of her work here: