The Alternative Coffee and Sweet Treat
"Do we need to serve coffee after our wedding breakfast?" Of course there is no rule to this and it really comes down to what you want. After discussing this exact subject with a couple, they took in to consideration that a lot of their guests would appreciate a warm coffee after diner. What they didn't want was filter coffee offered by their caterers. The wanted something different. So what is the Alternative coffee and sweet treat?
So what other options are there?
Good news there are plenty, we have worked with two very cute and individual mobile coffee baristas who not only serve up quality coffee they also tick the sweet treat box too. This is why we love tipi weddings, it gives you the flexibility to do what you want to do and involve the suppliers you want to have.
Street Food Vibe
Back in October at our Autumn open weekend we had the gorgeous Libby Lou a stunningly converted HY van by The Manor House Bakery. We think she compliments the tipis perfectly and also ticks the boxes of fresh quality coffee and sweet treats. She brings with her a street food vibe, which is the perfect compliment to an outdoor wedding.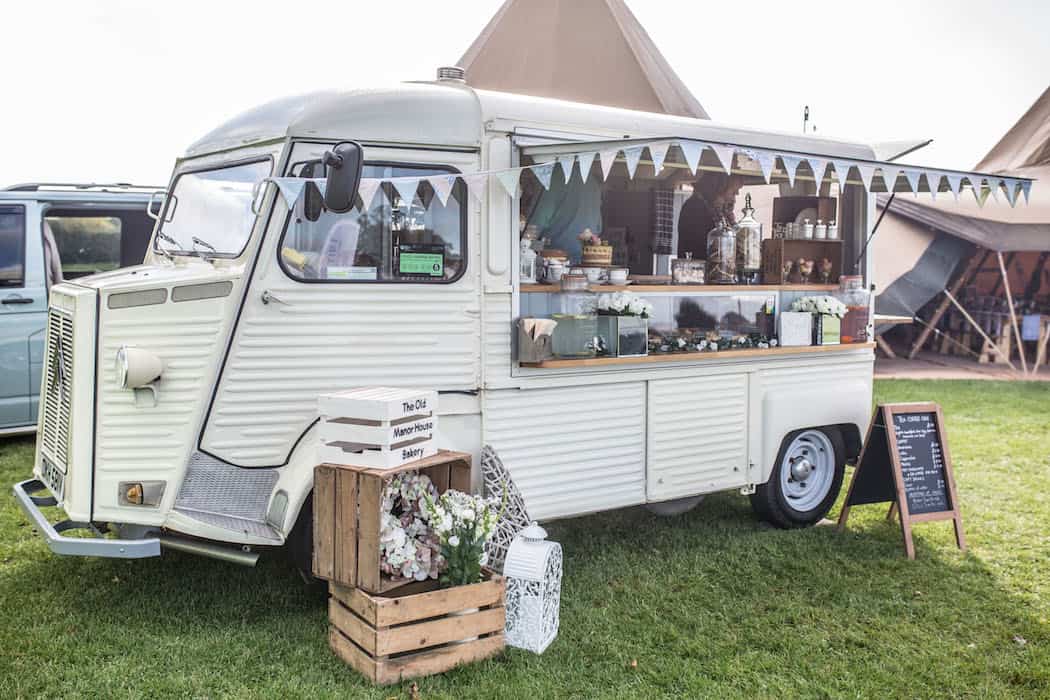 Coffee Coffee Coffee…
If you LOVE a VW camper van and coffee here is the perfect combination for you, The Split Screen Coffee Co.
With thanks to;
Libby Lou | HY Coffee Van | The Old Manor Bake House | www.facebook.com/theoldmanorhousebakery/
The Split Screen Coffee Company | www.facebook.com/TheSplitScreenCoffee/
Images By;
The Old Manor Bakery | Hannah Hall Photography & Sarita White Photography
The Split Screen Coffee Co. | Christopher Terry Photography & Ed Brown Photography