Garden Lockdown Celebration
Are you ready to party? When we begin to see the lockdown (part III) ease and we can enjoy the company of family and friends again what better way to celebrate than a garden party with a tipi! Enjoy simply just being with them something we haven't been able to do through the Festive Period.
At Sami Tipi we understand that a good party is one way to blow those cobwebs away, furthermore, create lasting special memories. For the months of March and April 2021 (subject to guidelines), we have a special offer for your garden lockdown celebration.
Garden Lockdown Celebration Special Offers
With what would have been a super busy time for us our diary has somewhat changed with all of our weddings and larger events pushing back to next year. So, with that, we have some really great offers on local garden parties (Happy Dance).
The Right Tipi For Your
We have three tipi options, plus Glamping Tipi available for you.
Little Hat | Chill-Out Tipi | Giant Hat | Glamping Tipi

Tipi Option One | Little Hat
She is a cutie – the pole diameter is 4.5m with the canvas reaching 5.5m
The Special Spring 2021 Garden Lockdown Celebration inclusive price will include;
Fairy lights
4 x 2 seater settees
Coffee table
2 x Side tables
£390 inc vat. (Normal Price £936 This is a huge saving of £546)
Following a garden party under the little hat last summer, the comment we received was this;
"It felt like we were out-out"
____
Tipi Option Two | Chill-Out Tipi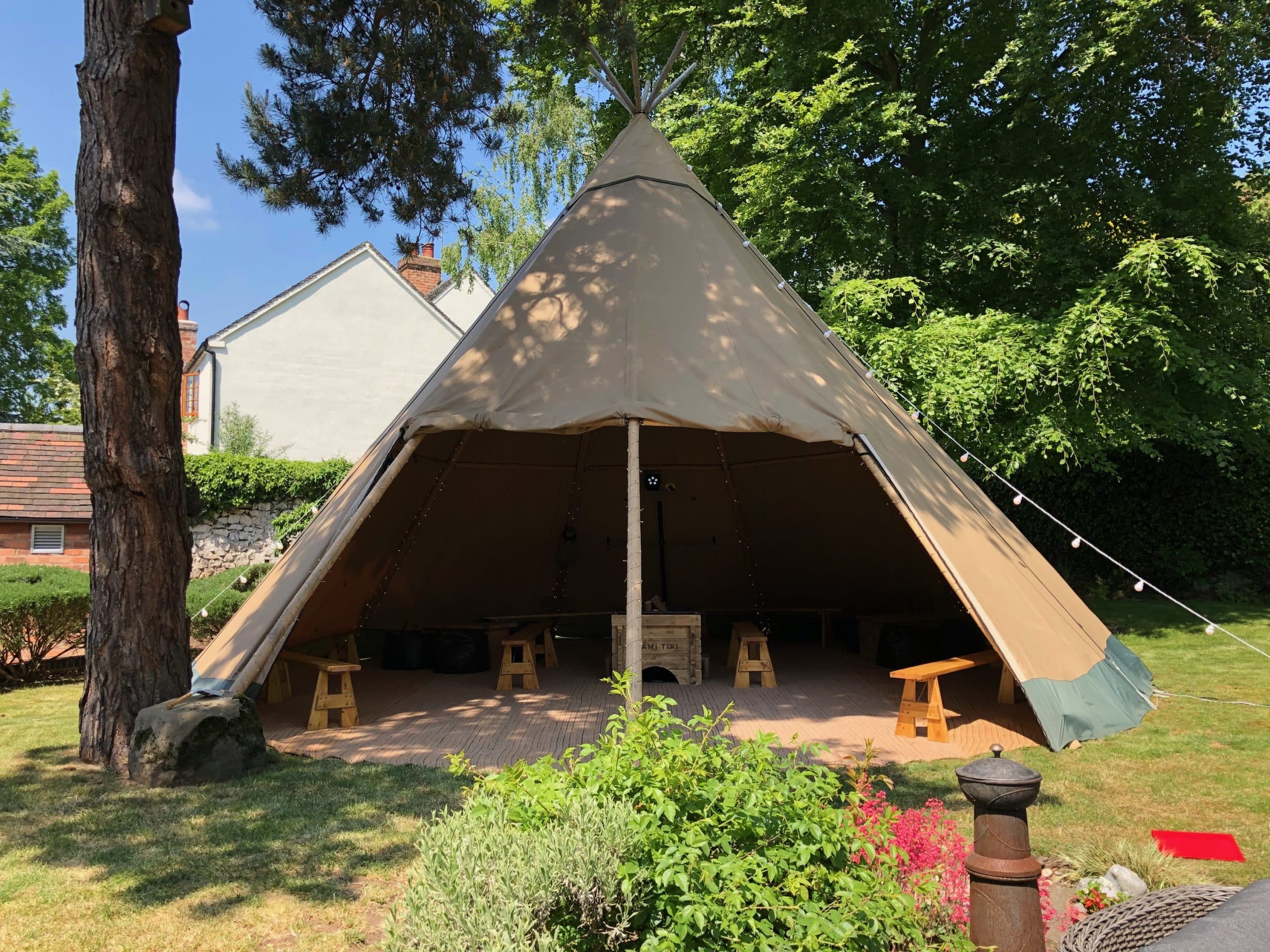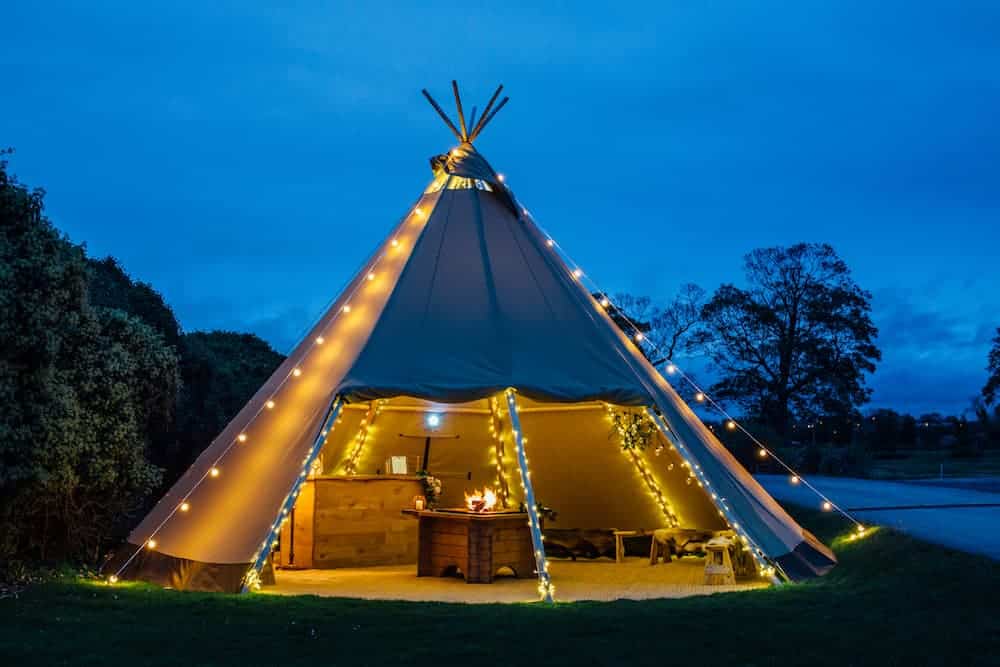 This if for our chill-out tipi also known as the Kung. This measures just over 8m in diameter.
The Special Spring 2021 Garden Lockdown Celebration inclusive price will include;
Mat Flooring
Fairy lights
Festoon Lighting over the Top
A Fire Pit (inc logs)
4 x Bench Seats
2 x Two Seater Settees
4 x Arm Chairs
2 x Coffee Tables
£965 inc vat. (Normal Price £2036.40. This is a huge saving of £1,071.40)
PLUS
We can provide you with a Glamping Tipi;
The footprint of the Glamping Tipi is 5m
Options for your internal setup;
£220 Luxury
£160 Standard
£125 Naked
FREE DELIVERY within 15 miles of Sami Tipi HQ DE73 7JB, thereafter, is charged at £3 per mile.
Celebrate for the Whole Weekend
At Sami Tipi we help people to have the best party ever, with the unique atmosphere of the tipis in your own garden. We know that you might want to make a whole weekend of this, so your tipi hire will be from the Thursday through to the Monday, giving you plenty of time to enjoy the space and celebrate with your nearest and dearest.
How Your Tipi Hire Works
Secure your garden lockdown celebration tipi for just £100. Your balance is due 7 days prior to delivery. If you decide to cancel at this point we will refund your £100! This is only available for March, April 2021 and within our travel to areas.
Steps to Booking Your Tipi Party
Measure your lawned garden area – which option fits best?
Is there access into your garden via a side gate for the tipi team to walk the poles and canvas around?
Complete the form below making a note of which tipi you would prefer, delivery address and celebration date!
If the tipi fits and you have access we have got the perfect Garden Lockdown Celebration party for you!
An Extra Little Kickstart to your Party Plans;
Pre-made cocktails inbox – by Mambo Mobile Bars
Grazing Boxes by Graze Derbyshire
Afternoon Tea by Home Kitchen
Consdiering a Tipi Wedding?
Here are a few more colourful tipi weddings for you to get inspired by;